---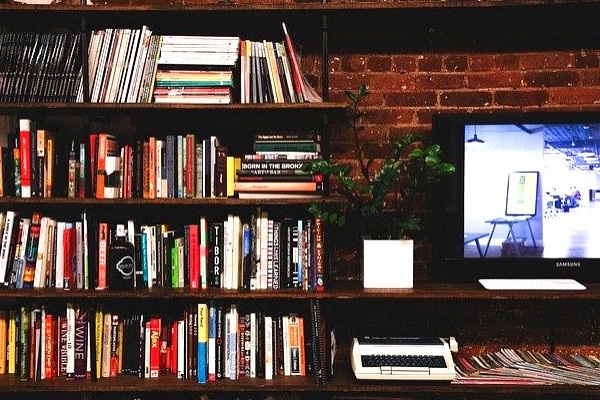 In 2019, the population of Central Harlem got estimated to be around 136,351.
With so many people, it has become even more crucial to have your own space, not just any space but a space that reflects you!
But why?
When you are a renter, you can find yourself facing rent increases, repair needs that are not getting addressed, and strict rules about what you can and cannot do in your apartment. 
Owning your own space — your own home — on the other hand, allows you complete control over your living quarters. You can paint your walls any color you like, be it pink, yellow, or blue — virtually anything that best represents your personality!
Everyone deserves to have their ideal home at a reasonable price. Ultimately, it is critical to have some space and an area where you can create a sanctuary and feel most at home.
Get Organized with Creative Storage Ideas 
Living in a small space should not prevent you from meeting your storage needs. It becomes relatively simple to live modestly and store well with the right tactics and strategies.
For one thing, removing the doors from several higher cabinets provides easy-access open storage without the need for additional shelves.
Furthermore, even the simplest open shelves provide more than simply storage. Combine them with baskets or other decorative items to create a great display. For additional storage, you can also use a stainless steel microwave shelf. They are an attractive and functional storage choice that you can feel good about buying.
Add a Fresh Coat of Paint
A fresh coat of paint could be all you need to give your home a completely new look. Repainting is a lot less expensive and time-consuming than taking down walls and altering the structure of your home. It also improves the mood of your home without requiring you to purchase new furniture or decorations.
Do the painting yourself or with the help of family or friends to save money on house renovations. Aside from saving a significant amount of money, this can also be a form of bonding, resulting in quality time spent with loved ones. 
Change Out the Hardware from Faucets to Fixtures
The saying goes, "A chain is only as strong as its weakest link." The same can be said to a house's plumbing. A minor issue can quickly escalate into a major problem, resulting in the worst-case scenario of the destruction of a property. As a result, it is critical to know how old your plumbing is and what kind of material it is made of because not all fixtures are created equal.
If it is time, do not hesitate to change the hardware from faucets to fixtures. In doing so, it is best to heed advice from experts, but if you are quite the handyman, there is a wealth of DIY videos online to guide you. 
Create the Right Lighting 
You might be having trouble finding the correct balance of light if your home has limited overhead lighting. Installing a dimmer switch can be a simple answer in these situations: keep it bright for tasks, but decrease it for softer ambient lighting that is suitable for resting, especially if you are renovating your bedroom.
Instead of spending money on new windows or elaborate light fixtures, consider adding light pipes to the area. Adding a window necessitates cutting a hole in an existing wall and installing the frames, both of which can be expensive. Lights are three times less costly than windows and nicely distribute natural light in the space.
Add Unique Accent Pieces 
The beauty of a home or apartment lies in the details of design. Accent pieces bring warmth and personality to any space while reflecting your particular style.
Consider installing crown molding and kitchen backsplashes, for example. Furthermore, wallpapers have grown easier to undertake, even for a beginning DIYer, making it a wonderful job for a low-cost home remodel. Wallpaper is a quick and easy way to add pattern and color to a room, and it is perfectly fine to limit it to one stand-out wall for both design and economic reasons.
Conclusion
These basic home renovation tips and ideas should help you remodel your Harlem home without breaking the bank.
However, if you are still unsure of what to do, it might be more budget-friendly to call home renovation experts.  By enlisting the services of specialists, such as those found through Networx Leads, you may be able to save money on upkeep in the long haul.
The bottom line is that personalizing your space does not have to cost you a fortune to make your space truly your own.
---