---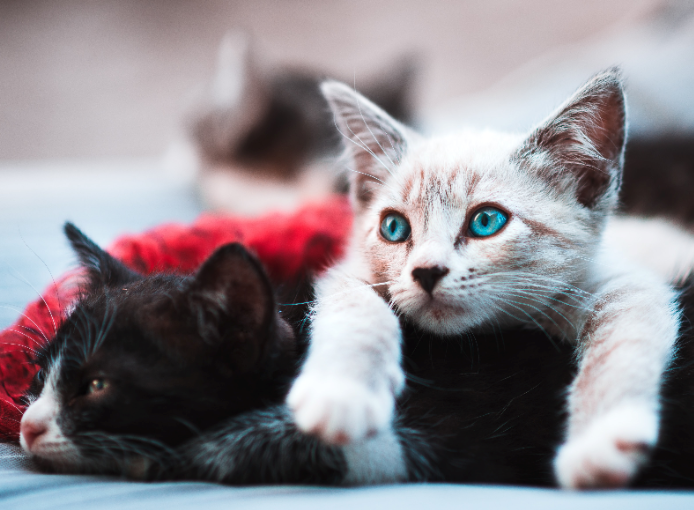 By Mel Brown
Cats are undoubtedly among the most popular pets across the country. These loving little fur babies not only offer companionship but are also highly independent. In the United States alone, cats are filling around 42.7 million households with joy. That's quite a lot of cat hair to deal with! Renowned for their grace and intelligence and loved for their affectionate purrs it's difficult to imagine a downside to owning a cat. Unless we're discussing the dreaded task of… scooping litter.
Oh cat litter, how we loath you so. It's never been a "pleasant" task to deal with the constant upkeep of scooping out your cat's litter so when the revolution of automatic litter boxes started permeating the market we saw the light at the end of the tunnel.
For those who don't know, an automatic litter box is a fully automated self-cleaning litter box that uses sensors/timers to initiate cleaning cycles and leave a fresh bed of litter after every use.
Sounds like a dream right? For the most part, you'd be correct! But these gadgets can be pricey and not all units are created equal. For the multi-cat owner, how can you tell which unit is the best for accommodating more than one cat? Let's examine.
Which Automatic Litter Box Is The Best For Me?
There can be quite a few factors that play into which unit is the best fit for a home with more than one cat running around. For any multi-cat owner, two of the greatest concerns when it comes to litter boxes are territory and space.
These sort of go hand in hand, with a shared bathroom space the issue of territorial behaviors can usually be linked to scent or dirty litter. To put it bluntly, cats don't like seeing that other cats have used their bathroom space.
As cat owners, we help to eliminate this issue by increasing the frequency of cleaning. But how often can you keep that up? Especially if your cat family starts to grow?
The other issue to consider is the physical space of the unit. This sort of ties into the frequency issue with needing to keep that litter clean for the next guest. To simplify, a small space means a higher chance for the litter bed to fill up and become a problem.
Let's pick apart some of the top of line units and how they stack up to accommodate multiple cats.
ChillX AutoEgg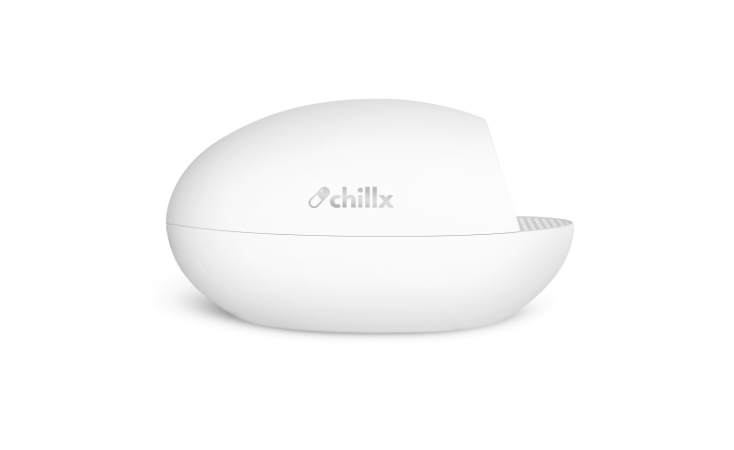 The ChillX AutoEgg Self-Cleaning litter box is fast approaching the number one spot in the marketplace.
This unit is designed with four weight sensors to support the self-cleaning system and initiate a cycle after every bathroom trip. It also provides adequate odor control using a concealed waste compartment to trap dust and debris. With a spacious and sleek design, the AutoEgg is the wave of the future when it comes to automatic litter boxes. So how "multi-cat friendly" is it?
The AutoEgg's size (30Lx19Wx17H) is a happy medium between spacious yet sleek enough to fit anywhere in your home. It can support up to 2 cats per household and is even functional without its hood. Opening up the possibility for a modifiable unit for our taller kitties that need the head extra space.
The AutoEgg is also a champion cleaner. It will initiate an automatic self-cleaning five minutes after your cat uses the litter box. To make sure nothing gets missed, the AutoEgg will also clean on a scheduled cycle 4 times per day. The waste bin can hold up to 2 L worth of dirty litter before it requires any changing.
ChillX has delivered one impressive package with a robust cleaning schedule and one of the only modifiable machines on the market to help accommodate your multi-cat family.
Litter-Robot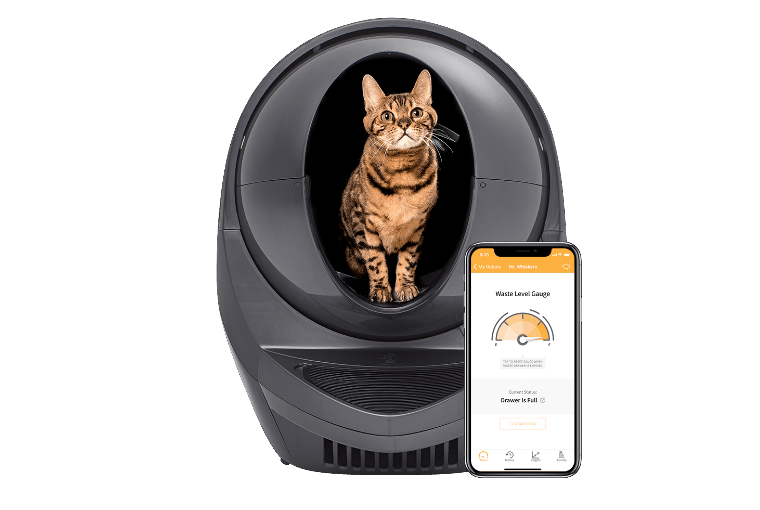 Litter Robot is one of the most reliable self-cleaning litter boxes available. With a long history as the industry leader, the Litter Robot comes well equipped with all of the high tech amenities that earned it its popularity more than a decade ago.
Little Robot can be an ideal pick for a multi-cat family due to its size alone. The Litter Robot is the largest unit on the market (26.7″ L x 24.1″ W x 29.2″ H) and claims to be accessible for all multi-cat families. While the added space can be a major plus it does beg the question of where exactly you might put this thing at home?
The Little Robot's incomparable sifting system uses the elements of time, gravity, and rotation to sift out dirty clumps from clean litter. After your cat leaves the automatic litter box, timed sensors will wait for up to 15 minutes to initiate the cycle and get to work. Once rotated out of the mix the clumps are trapped in a concealed waste bin with a carbon filter to help filter out the odors.
So if you've got the room the Litter Robot could be a great (spacious) choice!
CatGenie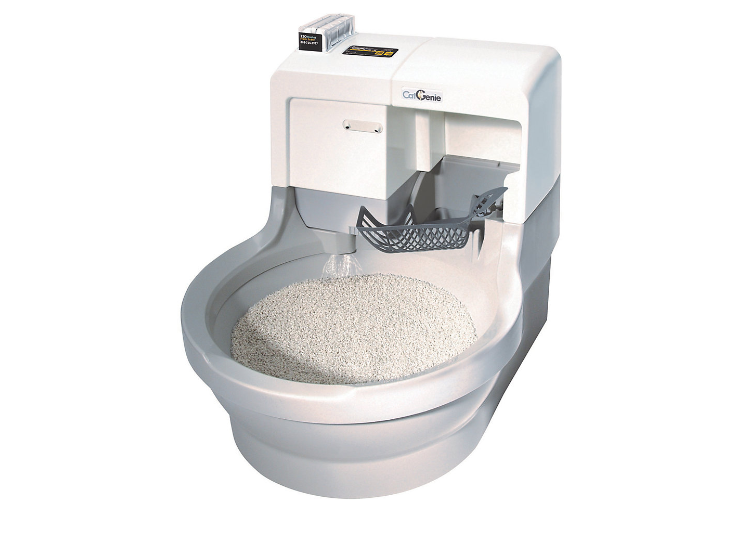 CatGenie is a clear winner in terms of the most hygienic of the lot. CatGenie uses an impressive mechanism of self-cleaning to scoop through soiled litter, then wash and dry it before redistributing. The machine uses washable granules that are biodegradable and highly sanitary so you'll rarely have to restock on litter.
The size of this automatic litter box is a little smaller than most but it certainly gets the job done (19.25" W, 24.5″L, and 21″H).
CatGenie allows for switching between several modes to initiate cleanings to make sure the cycles are regular and consistent enough to keep up with a multi-cat household.
Although they claim to be accessible for up to 2 cats, the occasional irregularity of the cycles (not to mention they take well over 30 minutes to complete) plus the smaller frame of the unit makes it a questionable choice for a multi-cat household, but certainly still a contender!
PetSafe ScoopFree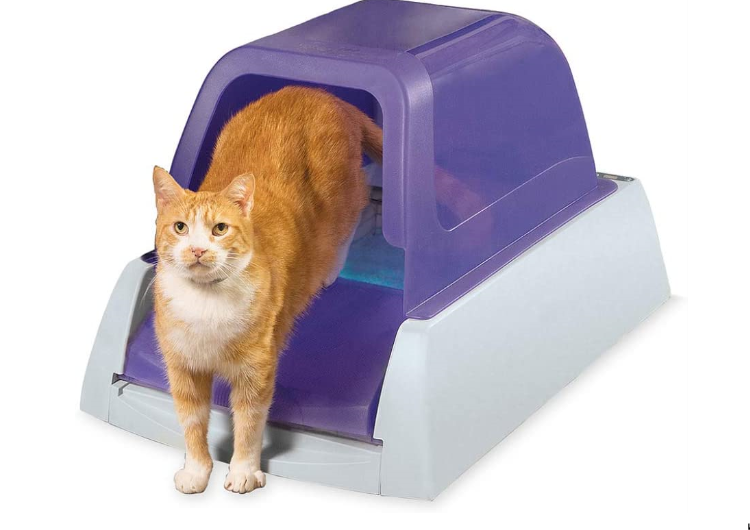 With the PetSafe ScoopFree, you can say goodbye to odors of any kind. This litter box uses a horizontal raking system to clean the litter bed similar to that of the AutoEgg. Although the waste compartment is not fully concealed the crystal gel litter beds are highly effective at drying out waste and fully absorbing unwanted odors.
The size of the unit (20.38 L x 7.13W x 28H) can accommodate around 2 cats and the unit also features a removable hood just like the AutoEgg to give a little extra room up top.
The ScoopFree usually runs a cleaning cycle 20 minutes after your cat leaves it. Fortunately, you can adjust it according to your requirements and make it initiate after 5 or 10 minutes as well. Ideal settings for anyone with more than one cat using the same litter box.
The only downside to the unit are the litter trays themselves. These are not permanent accessories and will need to be replaced on a routine basis.
Final Thoughts?
While most automatic litter boxes are effective at taking the dirty work out of dealing with litter they do vary quite a bit in how well they can accommodate multi-cat households.
With most claiming to be capable of handling up to 2 cats for regular use we'd say the vast majority of these companies are safe bets to help cover your feline needs.
Automatic litter boxes come with a variety of features and sizes to help fit the needs of every type of cat and their varying behaviors. The best decision is always the one that fits well with your feline friend and their personal needs. Try to account for their frequency of usage, their territorial tendencies, and their age when weighing the options of size, cycle, and litter type used.
All and all, the automatic litter box route is the right move for any modern-day cat owner looking to take the hassle out of caring for your little furball.
---