---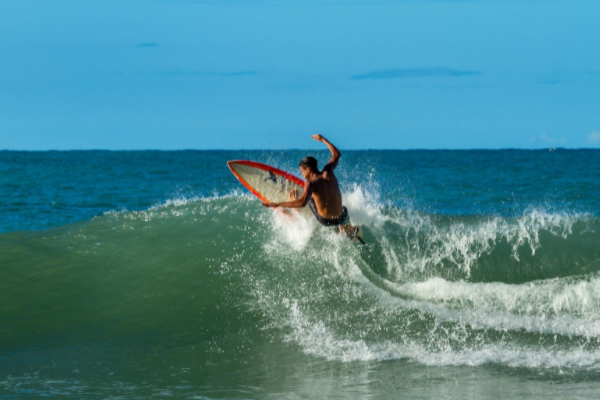 There are various factors that go into deciding the right surfskate based on an individual's needs.
For a clear understanding, we are just summarizing 3 basic determiners. In this article, we are dividing it on the basis of experience, surfboard size, and material.
1. As Per the Experience
Your level of experience plays a major role in deciding the type of surfskate you should buy. The major determining factor should be the rocker and volume of the surfboard. The volume is the product of the height, length, and breadth of the board. A bigger volume means a broader base and vice versa.
As a beginner, you should ideally choose a board with a bigger volume as balancing is a little crucial in the beginning. A bigger space allows the surfer to manage himself easily on the board without falling. Experts can go for small volume boards as they are easier to manage and facilitate quick movement.
As for the rocker, it is the combination of curves that make up the shape of the board. Low rocker means lesser curve so the board is mostly flat and vice versa for the high rocker. A low rocker is considered better for beginners since it gives more stability and helps in gliding smoothly. For more detail on the same visit https://ombe.co/best-skateboards-for-surf-skate-training/.
2. As Per the Surfboard's Size
The surfboard can be classified as shortboard, fish, longboard, funboard, and gun board. Among these, the best choice for a beginner is the longboard. Longboards have a good volume that enables the surfers to balance better. Although the movement gets a little complex in the longboards, they are a safe option. 
Professionals generally prefer shortboards, funboards, and gun boards that are sleeker in shape and allow for professional movements. As the name suggests, fish boards are in the shape of a fish with a wider, shorter and thicker anatomical structure providing more volume to keep you floating on top of the wave.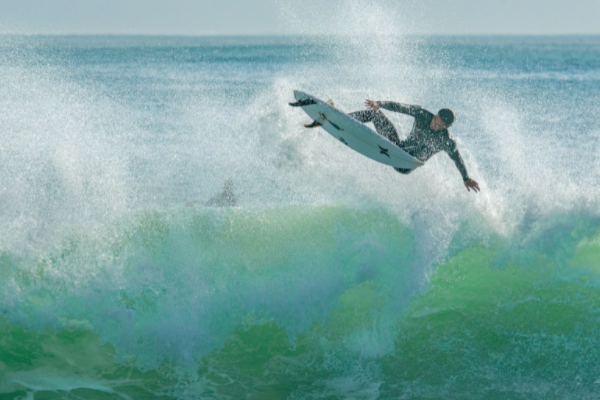 On the swallowtail, it has a tail set up with two fins. It is ideal for catching waves in small wave situations because of the wide template at the tail. These are renowned in the market for their versatility and maneuverability.
Funboard is a hybrid of longboard and fish board. It is suitable for those who are transitioning from entry-level to professional. These surfboards are about 6.5 – 8.5 feet long, with a wide, round shape.
3. As Per the Surfboard's Material
On the basis of material, they are divided as soft top, wooden, polyurethane, and epoxy. The soft-top board have a cushiony top which is ideal for beginners. It prevents serious injuries in case of falls and slips.
Polyurethane surfboards are the earliest surfboards that are made from polyurethane (PU) foam. It has a coat of fiberglass and polyester resin on top. The best part about these surfboards is that you can custom order them as per the dimension you desire. It is comparatively cheaper and has a better hold on the rails compared to epoxy surfboards.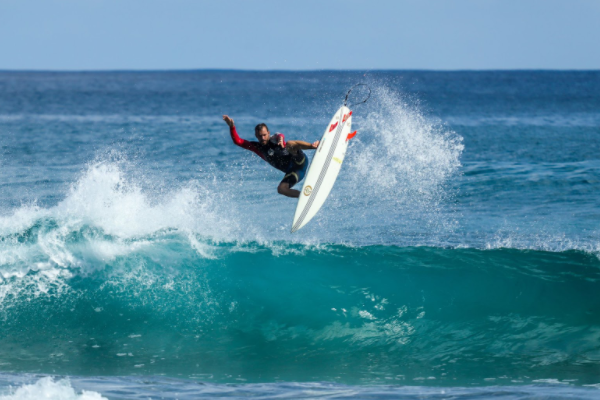 The epoxy surfboards are made from polystyrene core blank with a coat of epoxy resin. They are light, strong, soft, and better as compared to polyurethane surfboards. These boards have thinner rails while maintaining good flotation.
Bottom Line
Apart from these considerations, some other important factors are your budget, weight, and of course a style that truly reflects your personality. 
---