---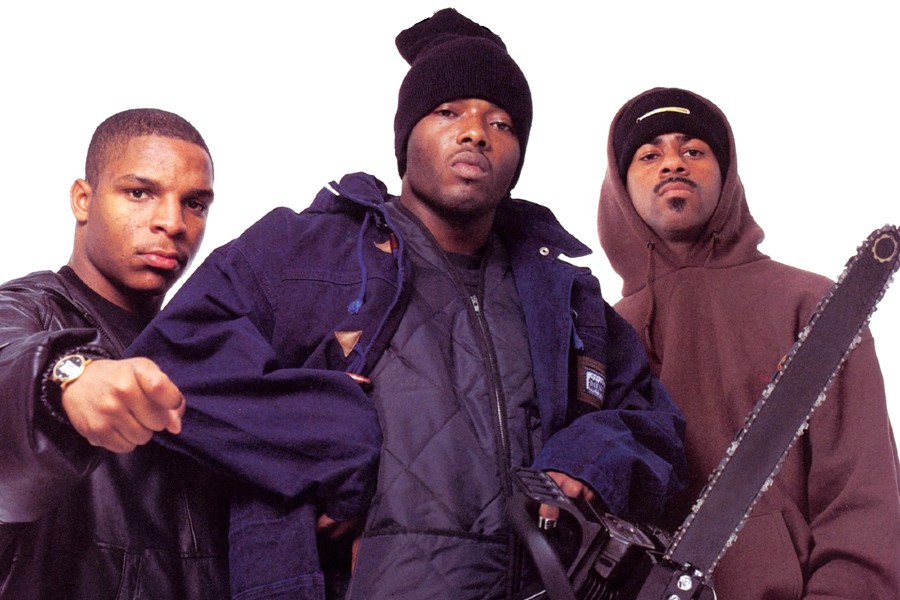 Tommy Boy Records is thrilled to announce the 30th-anniversary edition of Naughty By Nature's acclaimed.
The record was a triple-platinum-selling record, 19 Naughty III, for a February 24, 2023 release.
The 30th-anniversary edition will be available as a 140g transparent orange double vinyl LP, a 6-panel digipak CD x2, cassette, and streaming via all DSPs, featuring 6 bonus tracks – including "Hip Hop Hooray" (Extended Mix), never before available on streaming services – plus remixes from Pete Rock and The Beatnuts. Pre-order now via the Tommy Boy Records store.
The groundbreaking record features the massive hit single "Hip Hop Hooray" which hit #1 on the Billboard R&B/Hip Hop chart, #8 on the Billboard Hot 100 chart, and was certified platinum.
The video, directed by Spike Lee, features cameos from Queen Latifah (who also appears on the cut "Sleepin' on Jersey"), Monie Love, Run DMC, Eazy-E, and Kris Kross, along with Spike Lee himself. Watch + share via YouTube.
Discussing the celebration and 30th-anniversary edition Vin Rock offered, "My fondest memory from that album was working with Spike Lee on the 'Hip Hop Hooray' music video. Spike was red hot as a film director, so for him to direct our music video was ICONIC! Also, the cameos in that video were amazing. From Run DMC, Queen Latifah, D Nice etc. It was a great time, had by all.
I can't forget our big brother Heavy D on our song 'Ready for Dem'. Hev was THE MAN at that time and due to his relationship with Flavor Unit, we were able to get Hev on our album. We're forever grateful!!
One of Naughty's HARDEST underground Hip Hop songs was 'Hot Potato' featuring Freddie Foxx. Big shout to Bumpy Knuckles!!! KayGee was ahead of his time with his production vision using Jazz samples on songs like 'It's On' and to this day… NOBODY customizes rap lyrics and song structure to beats like Treach!!! He's a Hip Hop GOAT!… Happy 50th Anniversary to Hip Hop and Happy 30th Anniversary to '19 Naughty III'!!"
DJ KayGee added, "It was our second album. A lot of people were wondering if we were a fluke. I remember specifically working on 'Hip Hop Hooray' while on the tour bus. Tommy Boy was pushing us to hand in an album and we were busy touring off the first album's success. We knew we had another joint lined up, cause all day on the bus the crew would sing the hook while Treach was working on the verses. Then once we got home we started laying down the songs and our obvious standout was 'Hip Hop Hooray'. The crazy thing is, even after recording it in the studio, Tommy Boy still hadn't heard the song, and we performed it live at KMEL Summer Jam in the Bay Area, and it was out of here. Later that same day the Program Director at the station told Tommy Boy if they didn't give them the record that they were gonna just play the live recording. Tommy Boy called us, going off, saying 'What record are they talking about?' And we said, 'Hip Hop Hooray! Our new single…. oh yeah, here you go!'
The 30th Anniversary means so much because we fought so hard to get in the game, and to still be in this game, and still love it 30+ years in, is a testament to loyal fans and a great team. I appreciate every single person that contributed to this journey. Hip Hop Hooray!"
Following the success of their eponymous 1991 debut album, featuring the smash single "O.P.P.", some naysayers doubted Naughty By Nature could top that success. "Hip Hop Hooray" proved the East Orange, New Jersey trio were more than just a one-hit wonder. 19 Naughty III builds upon the strengths of their debut, with its head-nodding beats, Treach's bouncy flow, and a balance between street attitude and accessibility. Naughty by Nature clearly came from the streets, capturing the energy and aggression of their environs, but they never glamorized the streets. It's a refreshingly grounded record, realistic with its perspective, best heard on tracks such as "Daddy Was a Street Corner," "The Hood Comes First," and "The Only Ones." KayGee proved himself, once again, to be an emerging production force, with one foot in the clubs and the other one on the street corner, capturing the essence of the group as a whole. Infused into the guys' vision, were heavy hitting guest features from Heavy D on "Ready for Dem," Queen Latifah on "Sleepin' on Jersey," and Freddie Foxxx on "Hot Potato." 19NaughtyIII landed on Billboard's 'Top 20 Hip Hop/R&B Albums' of 1993.
The cultural impact of 19 Naughty III and "Hip Hop Hooray" continues today.  The track has been featured in numerous films and TV shows, including The Wolf of Wall Street and The Simpsons. Actress Rita Wilson did a remix of the song in 2020 to support MusiCares Foundation's COVID-19 Relief Fund, while actress Kathy Bates did her best to keep up with the rhymes on Lip Sync Battle.
KayGee and Vin Rock co-founded and run the Illtown Sluggaz label and management company, developing an evolving roster of Slugga Music Artists in Hip-Hop, Pop, and R&B. Naughty By Nature took part in The Mixtape Tour 2019, with New Kids On The Block, Salt-n-Pepa, Debbie Gibson and Tiffany.
19 Naughty III 30th anniversary edition tracklisting:
Connect with Naughty By Nature/Illtown Sluggaz, www.naughtybynature.com
---