---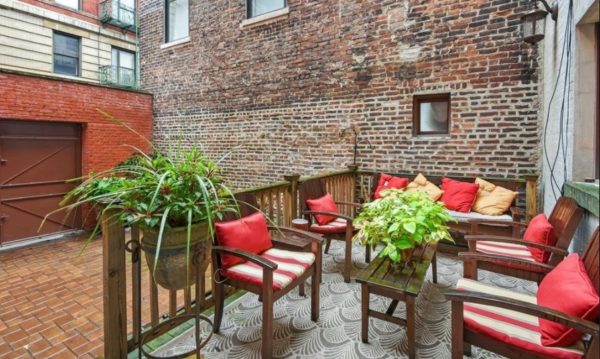 Home warranties are one of the more controversial forms of insurance. To an idealist, they're a perfect way to bring peace of mind. In exchange for say, $400 per year, you're guaranteed that you will have a technician to fix any breakdowns in your home appliances or systems.
Given that we rely so heavily on them, and that we cannot live without them, this sounds like a good deal. After all, home maintenance is supposed to be budgeted at 1% of the home's value per year, so $400-$600 seems like a bargain. The issue is there are some caveats; pretty huge ones actually.
One of the largest caveats, which is actually outright counter-intuitive, is that many home warranties will use 3rd party contractors. This means that your insurance is now dependent on an unknown 3rd party; you're supposed to be relying on the insurance, yet they're relying on someone else. This renders itself a bit pointless when technicians don't come around to fix your breakdown immediately. The only silver lining is that it'll be the home warranty that does the chasing up instead of you.
There's also another flaw that's inherent to home warranties: coverage is limited. Whilst this is just like any other insurance, at least your home insurance is usually covered at $100,000+ more than what you paid for it. Whereas with home warranties, coverage limits are usually between $1,000 and $2,000. The issue is that this will deter you from investing in energy-efficient, top of the range systems and appliances that are supposed to save you money in the long run. Instead, when your $3,000 HVAC system breaks down, you have to pay $1,000 on top of what the insurer is covering, and this doesn't include the service fee…
The service fee is what you pay for each call-out; a small amount that likely goes towards paying for the technician. The flaw here is that it's often around or over $100. $100 just to get someone to fix your fridge, which might only take them 45 minutes, makes it feel pointless paying the insurance premium.
Unhappy clients and contradictory reviews
Surely, if we take the most reputable company as an example, then we will start to see where the value is, right?
Whilst it's hard to pick the most reputable company, let's go with American Residential Warranty as our example. American Residential Warranty has won the following awards:
2017 Best and Brightest Award
2018 Best and Brightest Award
2017 and 2019 TopWorkplaces by SunSentinel Media Group
American Residential Warranty also has an A+ rating on the Better Business Bureau, which cannot be topped. Yet, when we look at the Yelp reviews, the company has a 1.5 star rating from 65 reviews. Customers are stating that they're extremely unhappy with the service. How can this be… a highly regarded and awarded company with awful customer satisfaction?
The answer is perhaps two-fold. Firstly, due to the inherent flaws of home warranties, every company has many negative reviews. Whilst this is an extreme example, the many caveats are what cause outrage online, especially when it catches people off, guard.
The second answer is that Yelp is not to be trusted. Many people are skeptical of Yelp's practices, and it seems that their reviews contradict the reviews on other sides. For example, Google reviews have a 4.4 star from 514 reviews on American Residential Warranty.
Google isn't to be 100% trusted either, though, which makes this a very difficult situation on how to judge companies. There is an abundance of American Residential reviews/complaints, yet you have different sites having two different (and extreme) narratives.
It isn't like you can rely on the Better Business Bureau either, as they've repeatedly been accused of a pay to play system which actually allowed a terror group to get an 'A' rating.
Moral of the story
So, at the core of these issues raises the question, are home warranties viable?
In short, the answer is: it depends. There are many successful experiences of using home warranties, this is a certainty. Online blogs, forums, social media and reviews have all shown that they can be viable.
Will they be viable for you? That's the truly difficult question to answer. In order for them to work for you, you ideally need to become very up-to-date and knowledgeable on this industry. Nothing too technical, but you need to do some reading and asking around.
Never trust just a single review website like Yelp or Google either. There's nothing to ensure that bots or manipulation is going on, superficially changing the ratings. Instead, look around a lot. Secondly, read in-depth reviews on their policies. This will give you an idea of their coverage, values and behavior.
But most importantly, you will need to dive deeply into their terms and conditions. Read it thoroughly, and ask for a second opinion if necessary. Knowledge is power, and when it comes to insurance companies, first-hand knowledge and experience is what matters.
---