---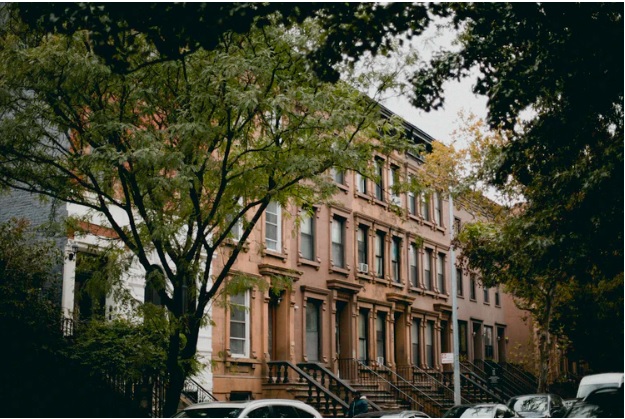 Home prices have posted record gains in recent years, in part because of a lack of homes on the market.
But after hitting new record lows earlier this year, a report from Realtor.com suggests that this trend is reversing.
Housing inventory, which is a measure of available homes for sale, recorded the first year-over-year increase in May since June 2019. Danielle Hale, Realtor.com's chief economist, says there are probably a couple of reasons for that.
"Among key factors fueling the inventory comeback are new sellers, who are listing homes at a rate not seen since 2019, as well as moderating demand, with pending listings declining year-over-year in May," Hale said.
But buyers continue to face headwinds. Despite the increase in available homes and a recent jump in mortgage rates that has made a home purchase less affordable for many, sellers continue to push the envelope when it comes to listing prices.
The Realtor.com report shows that the median listing price hit an all-time high of $447,000 in May. That's a 17.6% increase when compared to May 2021.
Tapping equity to counter inflation
While these conditions present a challenge for people who hope to purchase a home, it continues to be good news for current homeowners regardless of whether they plan to sell or not. Steve Resch, vice president of Retirement Strategies at Finance of America Reverse, says more homeowners are tapping the equity in their homes as inflation continues to increase the cost of living.
"Americans are adjusting budgets due to rising costs for food, energy, and just about everything else," Resch told ConsumerAffairs. "One overlooked asset that could help combat rising costs is real estate, which in many parts of the country, has skyrocketed at rates that far exceed consumer inflation rates. For seniors, who currently control over $10 trillion in home equity, this could be the key to balancing their budgets and safeguarding their retirement plans."
Resch says homeowners have several options when it comes to accessing home equity.
They could refinance their existing mortgage, though with rising mortgage rates that's less attractive right now.
They can also take out a home equity line of credit.
"For retirees who intend to stay in their homes for the long term, however, an alternative to traditional financing could also be a reverse mortgage," Resch said.
With a reverse mortgage, the borrower doesn't make payments as long as they live in the home.
For tax purposes, Resch says the loan proceeds aren't considered income.
"This can go a long way towards balancing a budget and supplementing income," he said.
---