---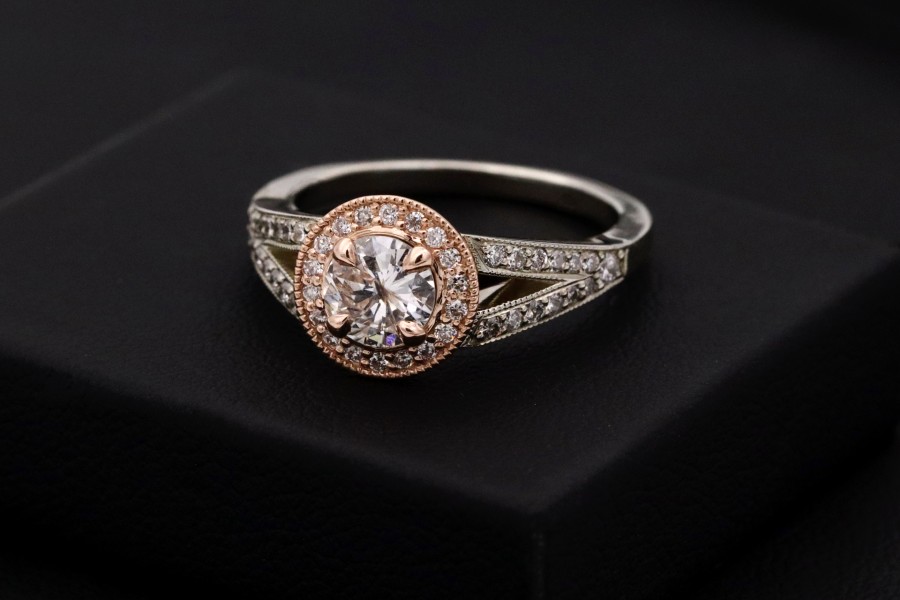 It's the holidays, and that means it's time to start thinking of others.
Donate to the local food bank, promise your mother that you will definitely visit this year or at least call, and the other important people in your life need gifts.
A ring is a great option as a gift for the woman in your life. There is something especially important about handing a ring over to the woman in your life. Whether you're playing up the romance or simply showing someone you cherish them, a ring can say it all. Take a look at all the reasons we have for why you should take advantage of the holiday sales for rings for women.
Running out of ideas?
Some people find buying gifts for others easy. However, other people have an incredibly difficult time and it can leave them feeling stressed and anxious throughout the Christmas period. It doesn't matter if they're buying for one person or for 20 people, some of us really struggle when it comes to thinking of and buying gifts for our friends and families.
It's really hard to buy a gift for your girl if you've been with her a while. Especially if your love language is already gift-giving. You can't get her another designer handbag, can you? Not the same one at least.
That's the best thing about buying your woman a diamond for Christmas: no matter what, it's going to be unique. Every diamond is unique and how it is applied isn't likely to be replicated either. You can get her a diamond ring, a pair of diamond earrings, maybe a diamond bracelet. Will it be placed on a gold band, surrounded by sapphires, dripping from a wrist, as part of a simple stud? The possibilities are endless and are not likely to disappoint no matter what you go with. After all…
Diamonds are a girl's best friend
You've really drawn the short straw if you have to buy for a woman that doesn't like jewelry. They're almost as rare as diamonds themselves. If you are thinking of getting the woman in your life a ring, you can't go wrong with a diamond ring. Diamonds are timeless and go with everything, so they're never likely to go out of style. They make you feel special and glamorous, like being allowed into an elite club. And to have a genuine diamond, rather than the glass or even plastic equivalents in high street stores is a status symbol. Plus, diamonds are all you need to please her, they can stimulate and tease her… Diamonds are forever.
Is it that time?
But diamond rings also have an important symbolic use. We speak, of course, of engagement diamond rings for women. Maybe the holidays are the perfect time to pop the question. It's already a very joyous occasion, or it's a time when you're forced to spend time with family and need a pick-me-up. Either way, you can improve it with an engagement ring. To get the woman you love a ring at Christmas is to make a commitment. In fact, you might want to make your intentions clear before you hand her a ring box, to avoid an awkward conversation.
When should you buy?
The price of diamonds can change depending on certain market conditions. This means it can sometimes be difficult to know when the best time to buy a ring for your lady is. You don't want to splash out on that expensive diamond engagement ring only to see it for sale much cheaper the next week.
We're living in a time of economic uncertainty. Rising fuel costs and inflation means that many of us are having to draw our pursestrings and keep a close eye on our finances. This means that people are constantly on the lookout for bargains and are cutting costs wherever they can.
However, this doesn't mean you can't buy your lady a beautiful diamond ring that will dazzle friends and family. All it means is that you'll need to carefully plan and time your purchase.
The holiday sales
The festive period is an extremely busy time for retail outlets. Shoppers flock to the stores, both physical and digital, to buy gifts for their friends and family. Many shops and businesses will buy lots of extra stock to help them cope with this rise in demand. After Christmas is over, many of these shops will be left with excess stock that they haven't managed to sell. By running holiday sales, shops will be able to sell any extra stock they have left over from Christmas.
Another reason we see so many holiday sales is to encourage shoppers to return to the stores. After Christmas, many people can feel burnt out, and the last thing they want to do is to go shopping again. However, if they spot a bargain that is too good to pass up, they might find themselves eager to go shopping again.
If you are in the market for a ring for your lady, you can use the holiday sales to your advantage. If you time your purchase just right, you could snag a bargain on a ring that would otherwise be totally out of your price range. Keep an eye on brands' social media feeds, upcoming sales will often be advertised there. This way, you can make sure you don't miss out on any potential bargains.
Conclusion
There are lots of reasons why you should consider a ring for the woman in your life. A ring is a symbolic gesture that many other gestures – however romantic or intentional you feel they are – can match. It can be used to convey your love and your commitment to your lady. If you are on a budget, your best bet is to wait for the holiday sales before buying a ring. Take advantage of the Christmas rush, with a Christmas wish list and grab yourself a ring that is likely to keep your woman happy enough even when you forget to put the toilet seat down again.
---