---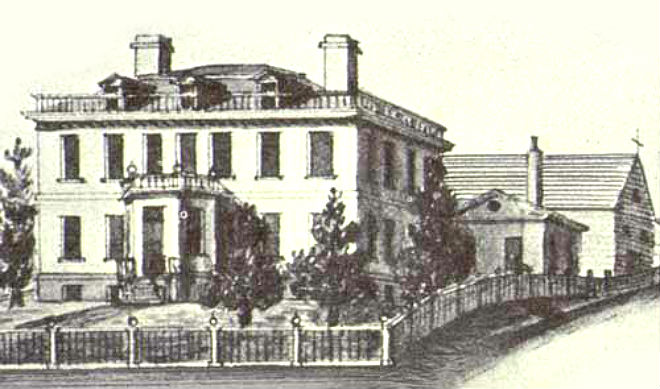 This Saturday, June 7th, Historic Cherry Hill will present the Hudson River Family Day, from12:30 – 3:30 p.m. The event is free and open to the public. Cherry Hill is a house museum in Albany which was once the five-generation home of the Van Rensselaer family.
Participants are invited to step into the 1700s and experience Hudson River sloop trade and daily life. The unique Hudson River Trading Game, with its 34-foot game board, will challenge all ages to experience the adventure of 18th century trade and travel on the river. Other activities will include colonial games, crafts and clothing, open house tours highlighting the 18th century architecture and history of Cherry Hill, and more.
A "show and tell" of rarely seen artifacts belonging to merchant Philip Van Rensselaer of Cherry Hill will be presented by Deborah Emmons-Andarawis, Curator at Historic Cherry Hill. Hands-on activities with Hudson River trade items will be presented by Matthew Kirk of Hartgen Archaeological Associates and special displays of student projects related to the Hudson River and navigation. Actor James Keil will appear as Philip Van Rensselaer to entertain questions about his merchant business and life at the Cherry Hill farm.
Free ice cream will be offered as long as supplies last. The event will be held rain or shine at Historic Cherry Hill, 523½ South Pearl Street, Albany.
For further information call Historic Cherry Hill at 518-434-4791 or e-mail becky@historiccherryhill.org.
---