---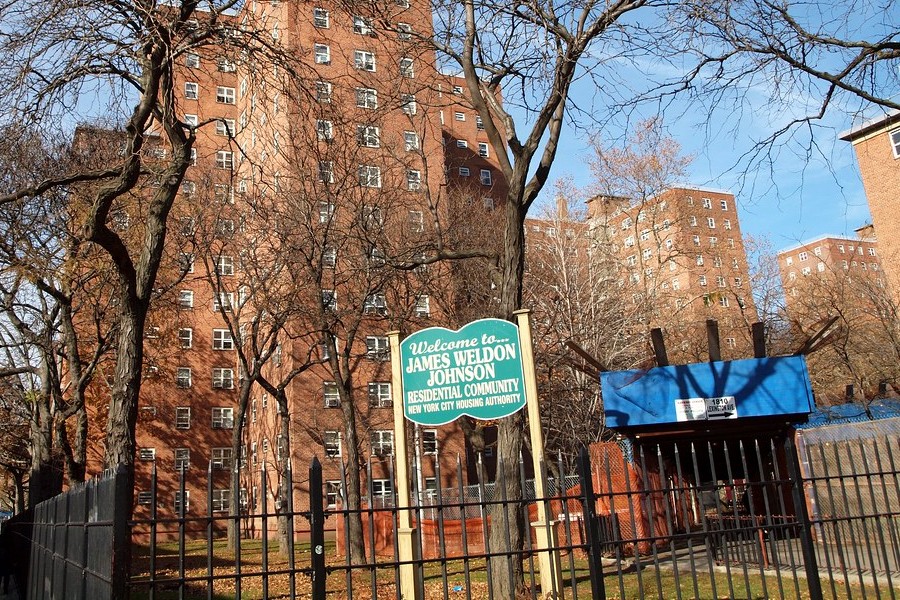 New York City Mayor Eric Adams today appointed James McKoy and Raymond Miller to the New York City Housing Authority (NYCHA) board.
Both NYCHA residents, McKoy and Miller live in Brooklyn's Williams Plaza and Manhattan's Johnson Houses, respectively.
The NYCHA board is comprised of seven members, including three resident members. McKoy and Miller will fill two of the resident member seats.
"Our administration is charting a new course for NYCHA, and resident voices have been and will remain front and center as we move forward," said Mayor Adams. "As we worked to pass the Public Housing Preservation Trust in Albany last year, our administration fought to codify residents' rights to determine the future of their homes — and won — and that same spirit is guiding our work to implement the Trust and unlock $10 billion for much-needed repairs across NYCHA. I am excited to have two great resident leaders in James McKoy and Raymond Miller joining the NYCHA board, and I look forward to partnering with them to deliver the quality of life that NYCHA residents and all New Yorkers deserve."
"NYCHA residents know better than anyone what is needed to fix their homes, which is why they play such a critical role on the NYCHA board," said Chief Housing Officer Jessica Katz. "We are thrilled to welcome residents Raymond Miller and James McKoy as new board members, and I look forward to seeing them lift up the voice of tenants. Together, we will continue to strengthen NYCHA and ensure the hundreds of thousands of New Yorkers who live in public housing get the results and services they deserve."
"The effort needed to chart a new vision for meeting the significant challenges the Authority faces requires the input of dedicated resident leaders at the highest level," said Interim NYCHA CEO Lisa Bova-Hiatt. "The legacy of problem-solving and consensus-building shown by Mr. Miller and Mr. McKoy is reflective of the passion we all have for improving NYCHA for the better, and we are excited to add their voices as members of the board."
"I am eager to continue my advocacy for the NYCHA community as an NYCHA board member," said James McKoy. "As a representative for NYCHA residents, my commitment is to ensure that their needs and requests are met. People need to know that you hear them and, most importantly, that you understand."
"With my appointment to the NYCHA board, I am excited about the opportunity to further strengthen communication and relationships between NYCHA residents and the New York City Police Department, as I believe this a critical way to improve the quality of life for NYCHA residents," said Raymond Miller. "As a lifelong resident, I truly care about public housing and will do whatever it takes to keep it thriving."
James McKoy
James McKoy resides in Williams Plaza, a Brooklyn development that received comprehensive renovations through the Permanent Affordability Commitment Together (PACT) program. He has served as a member of the Williams Plaza Resident Association since 2011.
McKoy retired in 2019 after working for more than three decades as a surgical technician. He worked at various city hospitals over the course of his career, including St. Luke's Roosevelt Hospital, Hospital for Special Surgery, and Beth Israel Hospital.
He graduated from Trenton High School in New Jersey.
Raymond Miller
A lifelong NYCHA resident, Raymond Miller has lived at Harlem's Johnson Houses since 1984 and was previously a resident of Smith Houses, where he grew up.
Miller worked for the New York City Department of Probation (DOP) for more than 30 years, including 12 years as a supervising probation officer, before retiring in 2021.
For nearly 20 years, he represented fellow DOP probation officers as a delegate to the United Probation Officers Association. He previously served as a children's services caseworker and as a foster care worker.
Miller earned a Bachelor of Science degree in criminal justice planning and administration from John Jay College of Criminal Justice.
Photo credit: Johnson Houses in Harlem.
---