---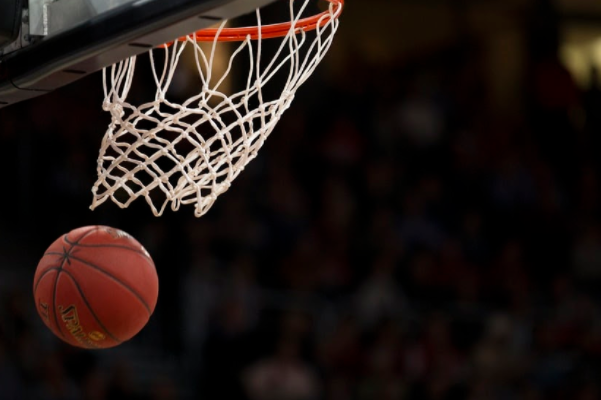 A state court yesterday approved a landmark class action settlement that will expand access to after-school sports for tens of thousands of Black and Latinx New York City public high school students.
Also, it ensures that all students have equal access and opportunity to play the sports that they love. New York Lawyers for the Public Interest (NYLPI), with co-counsel Patterson, Belknap, Webb & Tyler (Patterson) and Emery, Celli, Brinckerhoff, Abady, Ward & Maazel, reached the final settlement with the New York City Department of Education (DOE) and Public School Athletic League (PSAL) in a class-action race discrimination lawsuit to end policies that systematically denied Black and Latinx students access to the same athletic opportunities as students of other races and ethnicities.
"I am proud of the tireless nights spent by the team of lawyers, our student plaintiffs and everyone who supported our Sports Equity work. It is crazy to think this journey started four years ago, and now we have a settlement in place that expands sports access to Black and Latinx students throughout New York City. But we can't stop now. We need to keep working for the next generation," said Matt Diaz, IntegrateNYC Board Member (a group plaintiff in the case) and former New York City public high school student.
The settlement creates Shared Access Programs which will permit smaller, predominantly Black and Latinx schools located near one another to play together under one sports program, allowing students to access far more sports.
Through surveys conducted by PSAL pursuant to the settlement, New York City students will also have a voice in shaping the athletic programs available to them.
Caroline Soussloff, who served as Cleary Gottlieb Legal Fellow at New York Lawyers for the Public Interest, said, "This settlement gives Black and Latinx high school students in New York City greater access to play sports in the first place and a wider selection of sports to choose from. I am so grateful for the many lawyers, organizers, and above all the youth "athlete activists" who made this happen. This lawsuit has been youth-led from the very beginning. Class Counsel consulted with Class Members at every step, and we designed the final agreement to give youth a voice in shaping their lives and education. Let's keep leveling the playing field."
Historically, Black and Latinx students have had access to fewer types of sports, fewer teams and fewer financial resources, since the City spent less money on sports teams for Black and Latinx students than for students of other races and ethnicities.
Black and Latinx students are also more likely to attend high schools that offer fewer than 10 sports teams, with many attending schools with fewer than five teams.
Before the case, 17,000 New York City Black and Latinx public high school students had no PSAL sports teams whatsoever.
A group of advocates led by high school student-athletes affected by these disparities formed the Fair Play Coalition in 2016 to pursue sports equity.
The momentum they built led to the filing of this class action lawsuit in 2018, which used the New York City Human Rights Law to challenge the DOE and PSAL for racially discriminating against these students through the design and resource allocation of their sports programs.
"For years, New York City youth have used the power of their voices to fight against a discriminatory system that denied access to after-school sports for Black and Latinx public high school students. As part of the Fair Play Coalition, they have spoken to council members about the importance of sports, helped pass a reporting bill requiring transparency in the PSAL application process, have written op-eds, organized rallies and have spoken on panels regarding sports equity and access. The combined power of advocacy and litigation has culminated in the final settlement approval expanding access and opportunity so that all students can play the sport they love," said Jenny Veloz, community organizer at NYLPI and lead organizer for the Fair Play Coalition.
With in-person classes and after-school activities resuming, expanded access to sports is especially important for students' physical health, mental health, fostering of community and friendship, teamwork skills and access to college opportunities.
"I am student body president representing 2,014 students. I am also a student-athlete of color who has played in the PSAL system for all four years of my high school career. Being a student-athlete of color has taught me a lot. I learned that not all Black and Latinx students have the same opportunities to play sports at their schools that I have been given at mine. It's troubling to me that kids have to decide between their desired career technical education course and playing football at another school because their school didn't have the sport." said Garret Morgan, Jr., senior at Long Island City High School and Fair Play member. He added,
"With this settlement, students can have the opportunity to pursue both. It's about time access to sports was expanded, because the inequality faced by the Black and Latinx community has gone on for too long. We are losing our youth to the streets, especially young men of color. Putting a football, basketball, baseball or soccer ball in their hands, starting in schools, can impact their lives forever."
"The task of dismantling New York City's racially segregated school system is enormous and incremental, but we are hopeful that this settlement will provide many New York City high school students with new opportunities to play team sports and in particular Black and Latinx students whose schools lacked these important opportunities until now."- Co-counsel on the case, Katie Rosenfeld, Partner at Emery Celli LLP
Co-counsel on the case, Aron Fischer, Partner at Patterson Belknap Webb & Tyler, said, "This settlement is the result of years of dedicated advocacy by New York City public school students and allied organizations. They pointed out many years ago that New York City's 'small schools' initiative to close certain large, comprehensive high schools and replace them with smaller ones, combined with policies such as the grandfathering of sports teams and the requirement that students play on teams sponsored solely by the school they attend, had exacerbated long-standing racial inequalities in access to organized sports. It's great that these efforts have led to a commitment by the City to expand opportunities for all of our city's public school kids to play sports."
"The Court's approval of this landmark class action settlement begins to remedy one egregious harm imposed by New York City's hyper-segregated school system. It was only possible through the courage and dedication of a group of student leaders who refused to accept the structural racism of the status quo. More than 220,000 Black and Latinx high school students now have dramatically increased access to sports teams because of the dedication of the Fair Play Coalition and IntegrateNYC. We are proud to have been a part of this campaign for justice." McGregor Smyth, Executive Director, New York Lawyers for the Public Interest
"I'm excited about the success of the settlement, especially since it means more access to sports for Black and Latinx New York City high school students. I can't wait for the future. Let's all be equal!"- Lisa Parks, former New York City public high school student
New York Lawyers for the Public Interest (NYLPI)
Founded in 1976 by leaders of the bar, New York Lawyers for the Public Interest is a community-driven civil rights organization that pursues justice for all New Yorkers. NYLPI works toward a New York where all people can thrive in their communities, with quality healthcare and housing, safe jobs, good schools, and healthy neighborhoods.
In NYLPI's vision, all New Yorkers live with dignity and independence, with the resources they need to succeed.
NYLPI's community-driven approach powers its commitments to civil rights and to disability, health, immigrant, and environmental justice.
NYLPI seeks lasting change through litigation, community organizing, policy advocacy, pro bono service, and education.
Patterson Belknap Webb & Tyler
Patterson Belknap Webb & Tyler LLP is a New York City based law firm with approximately 200 lawyers.
The Firm delivers a full range of litigation and commercial law services and is committed to providing high-quality legal advice and service to clients and to maintaining a congenial and diverse workplace.
Patterson Belknap was founded in 1919. For more information, please visit www.pbwt.com.
Emery Celli Brinckerhoff Abady Ward & Maazel
Emery Celli Brinckerhoff Abady Ward & Maazel LLP is a New York-based litigation boutique that focuses on civil rights, commercial, criminal, and ethics matters.
The firm represents individuals, businesses, and institutions in all aspects of litigation and pre-litigation dispute resolution, from negotiation, mediation, and arbitration, through hearings, trials, and appeals.
IntegrateNYC
IntegrateNYC is a youth-led organization founded in 2014 by a South Bronx educator and courageous youth activists. IntegrateNYC stands for equity and justice in our schools.
IntegrateNYC's mission is to join and develop youth leaders who repair the harms of segregation and build authentic integration and equity.
IntegrateNYC works with students to become engaged leaders in education reform, to investigate school segregation, and to pursue solutions leading to school integration and racial equity.
---