---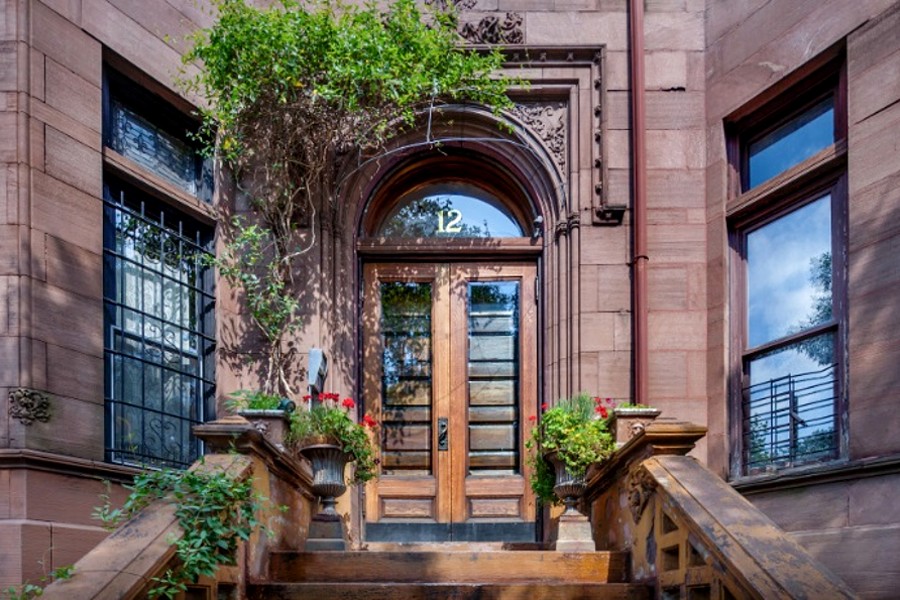 So, you've decided you want to get your real estate license. You may have been thinking about it for a while and are finally ready to take the plunge.
Or you're at a career crossroads and considering a change. Whatever the case, obtaining a real estate license is a big decision. And like any major decision, doing your research before taking the next step is essential. To help you get started on the right foot, here are some helpful guidelines for getting your real estate license:
1. Take a Pre-License Course Approved by Your State
If you're looking to enter the exciting and rewarding real estate industry, one of your first steps should be to take a pre-license course approved by your state. Taking online courses is a great option if you are short on time and need more flexibility to attend in-person sessions. The course gives you a solid foundation of information for any real estate agent.
Not only will taking this step help you pass your state's licensing exams, but it will also prepare you for the day-to-day tasks. In most states, this real estate pre-license course must be completed before submitting your license application.
2. Research Your State's Requirements
As a real estate agent, you must know the laws and regulations governing the industry in your region. It can be easy to overlook these rules and regulations when entering the real estate field. Still, you must be properly informed about local policies to ensure success and professionalism throughout your career.
Researching your state's requirements for real estate will help you understand the expectations for practice within your area so that you can remain compliant when conducting business. By understanding and following the procedures associated with your particular state's requirements, you can be sure to abide by ethical standards and stay on top of any updates as they occur.
3. Obtain Your Education, Experience, and Exam Requirements
To properly equip yourself for this challenging industry, you must obtain your education, experience, and exam requirements. First, get familiar with the basics of real estate by taking courses from accredited institutions or local community colleges. These classes will provide knowledge of basic real estate principles and state-specific laws to prepare you for the licensing exam.
As you advance in your studies, practice questions help sharpen your skills and focus your efforts on areas that require more attention. Once your education is complete, start looking for experience in the field. This could involve practicing filing paperwork or shadowing other agents while they work with their clients until you are confident in managing accounts independently.
4. Take the Real Estate License Exam
Pursuing a rewarding and profitable career in real estate starts with taking the real estate license exam. The first step for those considering this potentially lucrative industry is to register for the exam. You may have already compiled an impressive book of knowledge through courses and consulting on the many aspects of real estate. Still, it all comes down to putting that knowledge to the test when taking your state's licensure exam.
Aside from passing the real estate license exam, other requirements like insurance bonding, education courses, and passing certain exams may be necessary, depending on where you live. Upon successful completion, prepare for lifelong learning as technologies change, customer needs evolve, and trends shift within the field. With satisfaction from helping seekers find their perfect home and inspiring purchases, there is much to gain from being a real estate professional.
5. Find a Real Estate Brokerage
Finding a real estate brokerage doesn't have to be an intimidating process. Whether you're a first-time homebuyer or moving up to your dream home, several factors must be considered. Do research – ask friends and family for broker recommendations, read online reviews, and look at the agents' experience. Once you've narrowed it down, it can be helpful to call or meet with prospective brokers in person to get to know their personality, approach, and whether they are willing to put in the hard work that finding your perfect property requires.
6. Stay Up-To-Date on Industry Changes
Trends come and go, practices evolve, and new regulations can arise – when you don't stay on top of the latest news, you risk missing out on opportunities to maintain a successful business. Keeping yourself informed about everything from new technological developments to market shifts will allow you to anticipate change as much as possible and be at the forefront of offering services that clients demand. Become familiar with key influencers in the industry and follow relevant sources through social media or subscription services to stay updated on all aspects of real estate.
The real estate industry can be both challenging and rewarding. To join this field, you must have a comprehensive understanding of real estate fundamentals, be willing to get the necessary experience, and pass all exams required for licensure in your state. With the right combination of hard work and dedication, you can become an expert in this field and enjoy its many rewards.
---