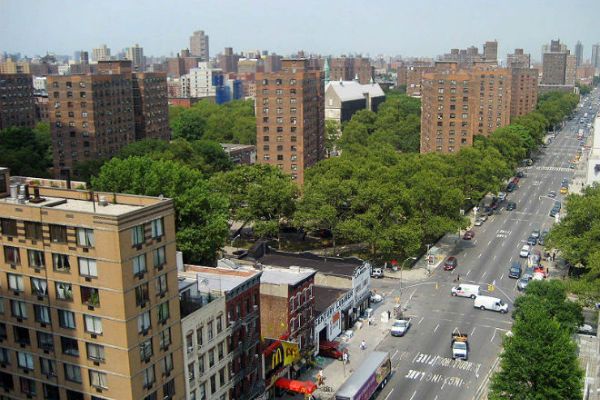 On Memorial Day weekend, the Health Department is reminding beachgoers to sign up for the "Know Before You Go" free text alert service, which lets Harlemites know if beaches are open or closed due to water quality issues. Beachgoers can also receive text alerts on beach weather conditions or warnings. Simply text "BEACH" or "PLAYA" to 877877 to get the status of any of the eight public beaches in the city. The Health Department will launch a "Know Before You Go" media campaign on Facebook, Twitter and Instagram running from Memorial Day weekend through Labor Day. The campaign will also appear at the Staten Island Ferry Terminal from July through Labor Day.
"Every year, millions of Harlemites and tourists flock to the city's beaches for fun and recreation," said Health Commissioner Dr. Mary T. Bassett. "The 'Know Before You Go' texting service is a useful tool to keep track of water quality conditions and plan ahead. By signing up, you can ensure that your trip to the beach is free from health or safety risks."
"For decades, our public beaches have provided New Yorkers with a safe and healthy way to beat the summer heat," said NYC Parks Commissioner Mitchell J. Silver, FAICP. "Now, you can stay even cooler with 'Know Before You Go' by getting status updates and beach closure notices sent right to your phone – before you even head out the door."
New York City has more than 15 miles of beach access at eight public and 15 private beaches. The Health Department is responsible for beach surveillance and routine water quality monitoring of all public and private beaches and regularly tests the water quality near the City's beaches to make sure it is safe for swimming. When water quality is compromised from excessive rain runoff, sewage or other pollution, it can pose health risks to swimmers. Public and private beaches will also post easy-to-read water quality advisory and closure signs at the beach to help make sure all beachgoers are aware of any health or safety risks. 
Before entering the water, the Health Department encourages Harlemites to learn if the water is safe to swim, check that there is a lifeguard present and always supervise children when near the water's edge. Remember to protect your skin and use sunscreen to avoid burns. All of the City's beaches are smoke-free. 
Message and data rates may apply to the texting service. Text STOP to quit and HELP for more information. For Terms of Use and Privacy Policy, visit nyc.gov/health. In addition to the texting service, the public can also call 311 to find out if there are any warnings or closures before heading out to the beach. For more information on beaches and water quality information, please visit nyc.gov/health/beach.
Related Articles