---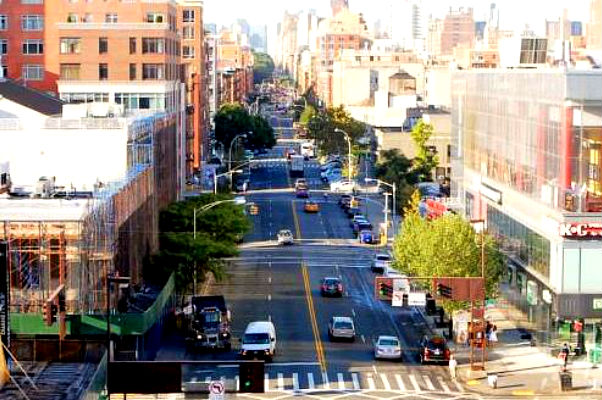 The Health Department today launched a new public health detailing campaign promoting immediate initiation of HIV antiretroviral treatment (iART). The campaign will involve virtual and in-person educational sessions with clinical and supportive services providers across New York City.
"Providing treatment for New Yorkers living with HIV on day one of their diagnosis enables them to live their lives to the fullest," said Health Commissioner Dr. Dave Chokshi. "Ending the HIV epidemic remains a priority and we must continue to do all we can to give New Yorkers the tools and treatments they need to thrive."
Providers will receive an iART Public Health Detailing Action Kit with clinical tools and resources to support them in establishing policies and procedures to initiate antiretroviral treatment – preferably, the same day the client is diagnosed, or within 96 hours of diagnosis – for all clients who are iART candidates. iART is the recommended standard of care for HIV treatment in New York State, in line with recommendations by the New York State HIV Clinical Guidelines Program and International Antiviral Society-USA Panel. iART is safe, improves retention in care, and increases the proportion of people with HIV who are virally suppressed after 12 months. iART facilitates the path to becoming undetectable by decreasing the time to viral suppression. People with HIV who maintain an undetectable viral load cannot transmit HIV through sex, also known as "Undetectable = Untransmittable," or "U = U."
"The Health Department has been at the forefront of promoting the best HIV care in NYC," said Manhattan Borough President Gale A. Brewer. "Ensuring that New Yorkers living with HIV get the best care upon diagnosis will enable them to lead healthy lives."
"COVID-19 is not the only public health crisis our city faces. Over 100,000 New Yorkers live with HIV across our city, and we must take concrete steps to end this epidemic. That's why I've been proud to support initiatives that educate Brooklynites about the disease and promoting treatments that have proven to be successful like PrEP. I applaud DOHMH on this innovative new initiative," said Brooklyn Borough President Eric Adams.
Assembly Member Richard N. Gottfried, Chair of the Assembly Health Committee, said, "Immediate treatment for people newly diagnosed with HIV is essential to saving lives and protecting public health.  New Yorkers should be proud that, even as we grapple with the COVID pandemic, our City's health department remains a national leader when it comes to the fight to end HIV and AIDS."
"The Health Department's initiative will connect a greater number of New Yorkers living with HIV to immediate antiretroviral therapy," said NYC Council LGBT Caucus Chair Daniel Dromm. "In 2020, everyone should have access to such lifesaving care. By helping healthcare providers deliver antiretroviral therapy in a timely manner, this campaign helps make that a reality. NYC has long been a leader in the fight to end the HIV/AIDS pandemic, and I am pleased that the Health Department is once again prioritizing this important work."
The iART Public Health Detailing Action Kit and virtual educational sessions will support several core provider practices, including:
Offering HIV testing at least once a year, and more frequently to those who may benefit from more frequent testing;
Initiating HIV antiretroviral treatment as soon as possible, preferably on the day of the client's diagnosis;
Performing genotype resistance testing on all clients diagnosed with HIV, but not waiting for testing results to initiate iART for eligible clients; and
Establishing an iART clinic workflow.
The iART detailing campaign is the Health Department's latest initiative to scale iART citywide. The Health Department developed a full-day, in-person iART provider training and is set to launch an online Continuing Medical Education (CME)-accredited training for clinical providers in 2021. Tailored technical assistance is also available to HIV clinics. The Health Department offers incentives to contracted providers who initiate iART within 96 hours of a client's diagnosis or return to care after a lapse in care. In 2016, the Health Department's Sexual Health Clinics launched JumpstART, which offers iART onsite with navigation to longer-term care. Over 690 Sexual Health Clinic clients, including JumpstART clients, have initiated iART to date.
The iART detailing campaign is part of Mayor de Blasio's New York City Ending the Epidemic Plan (NYC ETE Plan), which includes a $23 million investment to reduce the number of new HIV infections to non-epidemic levels and improve the health and well-being of New Yorkers with HIV. NYC ETE Plan strategies include:
Increasing the number of people who know their HIV status by diagnosing HIV infection as early as possible, promoting routine testing within health care facilities, and scaling up testing options in non-clinical settings.
Preventing new HIV acquisition by increasing access to effective prevention interventions, including PrEP, PEP, condoms, harm reduction, and supportive services.
Improving viral suppression and other health outcomes for people with HIV by optimizing medication adherence and access to care, improving coordination of clinical and supportive services, and increasing access to iART.
Enhancing methods to identify and intervene on HIV transmission networks to better support people and communities at increased risk of exposure.
In all NYC Ending the Epidemic strategies, utilizing an intersectional, strengths-based, anti-stigma, and community-driven approach to mitigate racism, sexism, homophobia, transphobia, and other systems of oppression that create and exacerbate HIV-related health inequities.
Last year, the Health Department announced that 1,917 New Yorkers had been newly diagnosed with HIV in 2018, down 11% from 2017 and down 67%  from 2001 when HIV case reporting began in New York State. Of people receiving HIV medical care in 2018, 87% were virally suppressed, up 81% from 2014. For more information on the City's efforts to end the HIV epidemic, visit nyc.gov/health/ete.
---