---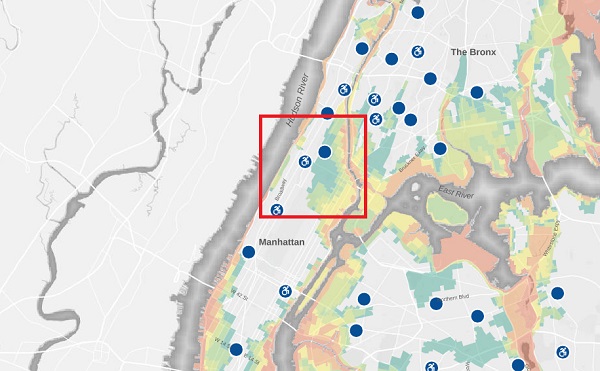 The Health Department today conducted an emergency evacuation and surge exercise at 55 hospitals and 10 nursing homes. With only an hour's notice, all 22 hospitals and three nursing homes in the city's six evacuation zones had to determine how to safely evacuate more than 6,000 patients and transfer them to 33 hospitals and seven nursing homes located outside of the evacuation zones. Approximately 1,000 health care staff citywide participated in the exercise, which is among the largest of its kind the City has ever conducted. Funding for the exercise was provided by the U.S. Department of Health and Human Services Assistant Secretary of Preparedness and Response through the Hospital Preparedness Program. The exercise was coordinated as part of the Health Department's Health Care Systems Readiness Program.
The three-hour exercise today tested the ability of health care facility staff to conduct a patient census in one hour and identify staff and space to accommodate a surge caused by evacuating patients. The exercise builds on lessons learned in 2018, when the Health Department conducted an unprecedented simulation exercise involving the evacuation and transfer of patients from hospitals across the city for a major coastal storm akin to Hurricane Sandy. That exercise resulted in the creation of plans to address system-level challenges – such as more efficiently transferring patients between health care facilities – which were tested today.
"Hospitals and nursing homes are critical partners in promoting the health and safety of all New Yorkers, especially to those most vulnerable, during disasters," said Health Commissioner Dr. Oxiris Barbot. "Health care facilities need to be prepared for all types of emergencies, and the collective efforts of this agency and our health care partners – today and every day – make this city safer for everyone."
"NYC Health + Hospitals plays a vital role in ensuring New Yorkers have access to life saving health services year round and particularly during emergencies. It's critical that our facilities are prepared to respond to hurricanes and other situations that may generate a surge of patients," said Mitchell Katz, MD, President and Chief Executive Officer of NYC Health + Hospitals. "We participated in this critical exercise, working with our partners to ensure that when emergencies do happen New Yorkers will know that they are in knowledgeable, practiced hands."
"Today's exercise was an important opportunity for New York City hospitals to practice the complex task of safely and effectively evacuating hundreds of patients," said Greater New York Hospital Association (GNYHA) president Kenneth E. Raske. "GNYHA works closely with our member hospitals, the City Health Department, and other agencies on all aspects of emergency preparedness, including patient evacuations, and we thank the Health Department for their leadership in making today's exercise happen."
The Health Department works with other City agencies as well as the health care system –including hospitals, acute care, long term care, primary care, and ambulatory care settings – to improve system readiness for any emergency. Exercises cover a range of scenarios, including natural disasters, disease outbreaks, terrorist attacks, or an active shooter. In addition to working with the health care system, the Health Department is charged with protecting the health of all New Yorkers by quickly identifying bioterrorism or naturally occurring outbreaks to stop the spread of disease through disease surveillance and laboratory testing. In an emergency, the Health Department offers mass vaccinations, mental health needs assessment, service coordination, clinical guidance, risk communication, and environmental mitigation.
The Health Department coordinated the planning and conduct of the exercise today in partnership with stakeholders throughout New York City's health care system. The planning committee for the exercise included the Health Department, NYC Health + Hospitals, the Greater New York Hospital Association, the Regional Emergency Medical Services Council of New York City, and hospital representatives.
---