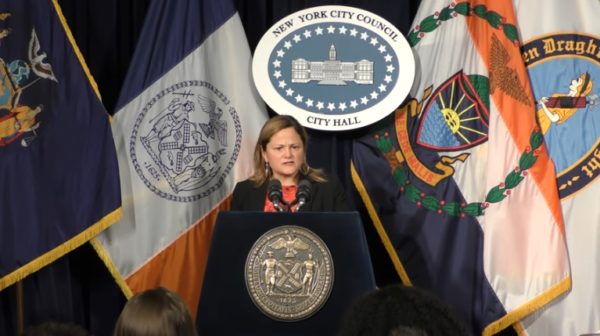 On Wednesday, January 25th, 2017, speaker Melissa Mark-Viverito from Harlem responds to president elect Donald Trump's Executive Orders on Immigration.
Here's an excerpt from what she said:
If there was ever any doubt about whether Donald Trump's hateful rhetoric truly reflected his intentions, today's Executive Orders affirm that his agenda will take our country down a dangerous and divisive path. Instead of finding solutions for our broken immigration system, President Trump's reckless decisions to build a costly wall along the U.S.-Mexico border, attack Sanctuary Cities, persecute immigrants, and restore the deeply flawed Secure Communities program, will only fuel division and foster unfounded fears. Let's be clear, these proposals are driven by the false narrative that immigrants are criminals – yet what President Trump seems to forget is that America is a nation of immigrants. Immigrants strengthen our economy, enrich our communities and uphold America's ideals of family, inclusion and compassion. Today, this City Council reaffirms its commitment to doing everything in its power to defend the rule of law and support our immigrant communities. No wall, no bullying, or fearmongering will change that.
Here's the video below:
Read full statement: http://bit.ly/2k0WiHY
Related Articles