---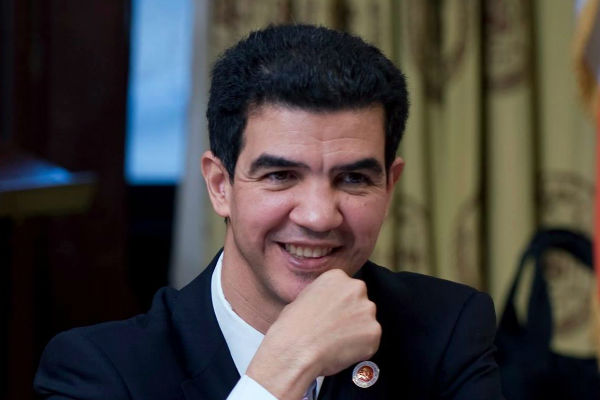 Today, NYC Councilman Ydanis Rodriguez and others gave a press conference to praise the great work of the NYPD and the Brooklyn DA's Office that led the driver who killed beloved DJ Jean Paul Guerrero.
The driver went on to surrender himself in this morning to the NYPD at the Brooklyn DA's Office.
Harlem's Jean Paul Guerrero was killed at 4AM on Monday, December 19th, 2017, by Kevin Ozoria in Brooklyn. Jean Paul was a DJ for the popular radio station 97.9, La Mega. He was crossing the street in Highland Park, Brooklyn, when Kevin Ozoria slammed into DJ Paul, killing him, before fleeing the scene.
New York City experiences one fatal hit and run crash per week on average. NYC Councilman Ydanis Rodriguez, chair of the Council Transportation Committee, has been an adamant proponent of increasing penalties against hit and run drivers and ending all traffic fatalities on City streets.
Read more about Jean Paul Guerrero here.
---