---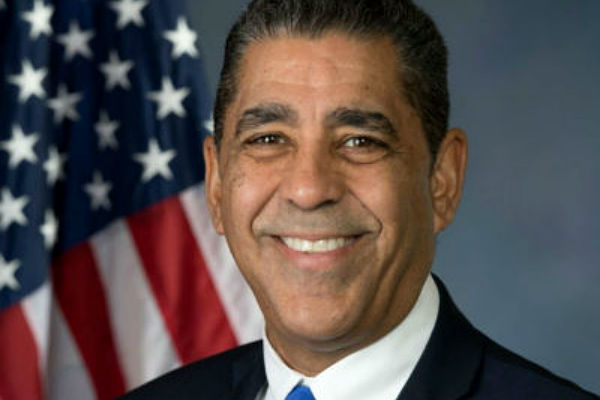 Representative Adriano Espaillat announced the availability of limited federal funds through the annual federal appropriations process for local community projects.
"As a member of the powerful Appropriations Committee and our community's representative in Congress, I fight hard to make sure we get our fair share of federal funding," said Rep. Espaillat. "Now that the House Appropriations Committee will accept limited requests for Community Project Funding, I look forward to fighting for more dedicated resources for our district and encourage community groups and leaders to work with my staff to determine if proposed projects may be eligible."
Earlier this month, the House Appropriations Committee announced guidelines making reforms to and setting restrictions on requests from members of Congress for funding projects in their districts. "Community Project Funding" will be significantly more restricted than New York City Council Discretionary Funding or the New York State Legislature's "Member Item Program," but it will provide each member of Congress with the opportunity to make requests for funding specific projects in their districts for the first time in more than a decade.
Funding may only be requested for a government agency or not-for-profit entity and can only be made for limited streams of federal funding.
All requests made by members of Congress must be disclosed on their official House website and may not go to an entity in which a member of Congress or their family member has a financial interest.
Members may submit up to 10 requests, though only two or three may be fulfilled.
Community organizations, not-for-profit entities, and government agencies are encouraged visit our dedicated Community Project Funding Request and review the specific information on the types of projects that will be considered as well as instructions for submitting inquiries and applications.
Requests will be selected based on eligibility set in law and on parameters determined by the Appropriations Committee, as well as based on the merits of the particular project and the benefits it would provide to communities in New York's 13th Congressional District.
Representative Espaillat is the first Dominican American to serve in the U.S. House of Representatives and his congressional district includes Harlem, East Harlem, West Harlem, Hamilton Heights, Washington Heights, Inwood, Marble Hill and the north-west Bronx.
First elected to Congress in 2016, Representative Espaillat is serving his third term in Congress. Representative Espaillat currently serves as a member of the influential U.S. House Committee on Appropriations responsible for funding the federal government's vital activities.
He is also a member of the Congressional Hispanic Caucus (CHC), where he serves as the Second Vice Chair and is a member of the Congressional Progressive Caucus, where he serves as Deputy Whip.
Representative Espaillat also currently serves as a Senior Whip of the Democratic Caucus. To find out more about Rep. Espaillat, visit online at https://espaillat.house.gov/.
---