---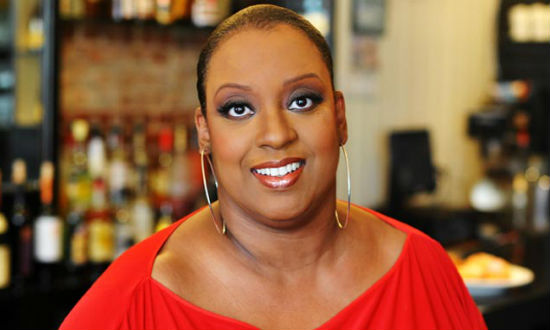 Following its reimagined global design strategy, Renaissance Hotels, part of Marriott International Inc., has revealed its new marketing campaign, "Discover This Way." The campaign was complemented with a kickoff event yesterday, the 8th annual Global Day of Discovery; some 160 Renaissance hotels around the world helped guests truly experience the neighborhoods they're located in with exclusive experiences and perks, including here in Harlem, where the brand has plans to open a property in 2020 reports Hotel Business.
At the Harlem event, George Fleck, VP of global brand marketing & management, Renaissance Hotels, noted that the creatives deployed for the multimillion-dollar advertising campaign aren't just about an ad campaign. "It's a platform to communicate what the brand stands for," he said. "We're looking across our 30 brands and we need to make sure every brand has a real purpose, that when guests stay with us, they can walk away knowing what this brand stands for and why they're spending money to stay there."
So why do guests stay at Renaissance properties? "This brand is based on a very simple insight: We believe, for this brand, the guest wants to feel like they've been somewhere, and they also want to feel like they've been able to experience the real DNA of the neighborhood they're in," Fleck said.
As part of the campaign, Renaissance hotels collaborate with This Way partners, local businesses and notable personalities who embody the soul of the neighborhood. Upon check-in, guests will be given a Navigator map leading them to off-the-beaten-path destinations, along with a token to present to these local establishments in order to access exclusive perks.
"We wanted to amplify this idea that when you visit Harlem, you're not just a visitor; you can really see and experience through the lens of a local and a community leader who knows this neighborhood so well," said Fleck.
Melba Wilson, a restaurateur who has lived in Harlem all her life, echoed Fleck's sentiments. "Harlem is about feeling—it's a neighborhood," she said. "Just like the Renaissance brand, it's about bringing people together. It's about creating special moments, special friendships and a lot of comfort. That's what we do here in Harlem."
The "Discover This Way" campaign was developed and produced by creative agency Venables Bell + Partners, along with the Renaissance Hotels' marketing team. Consumer insights helped drive the process. Directed by Jojo Zunke and tuned to Judith Hill's single "Upside," the hero film centers on a hotel guest as he follows a bespoke path plotted by the Navigator using footprints, taking him on a journey through Renaissance's neighborhoods around the world.
---