---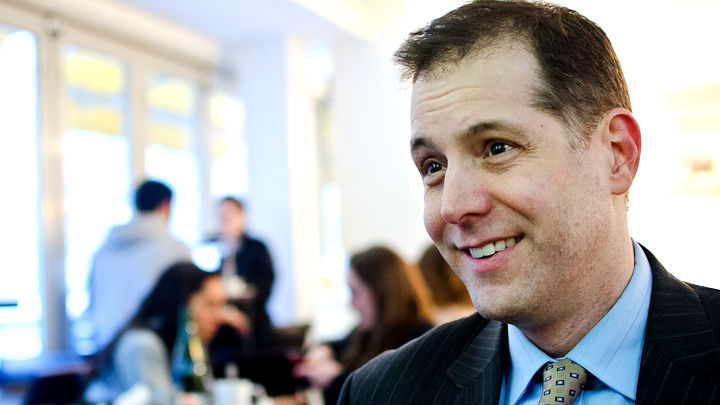 Elected officials and advocates rallied in front of buildings run by Durst-owned BCB Management in upper Manhattan to show support for rent-stabilized tenants living under dangerous conditions.
The buildings, located at 3147 and 3149 Broadway have turned into active construction zones since BCB Property Management purchased them in 2014. In a strategy used by unscrupulous landlords elsewhere in the city, the building owner is gut-renovating empty apartments while stalling on fundamental repairs that are needed in rent-stabilized units in an attempt to harass tenants out of their homes and convert units to market rate.
There are currently 70 open HPD violations in units at 3149 Broadway including 36 Class B (hazardous) and 15 Class C (immediately hazardous) violations. These range from obstructed fire escapes to dangerously exposed electrical wires to no cooking gas. Without cooking gas, tenants have had to resort to more expensive and less efficient alternatives for hot meals. Multiple units in 3147 Broadway also lack cooking gas or have no working radiator. Hallways in both of these buildings continue to be littered with construction materials and hazardous chemicals. Meanwhile, rent-stabilized tenants suffer as their basic needs ranging from repairs to leaky faucets to adequate building security are neglected.
3149 Broadway was recently put in HPD's Proactive Preservation Initiative (PPI), giving the agency the power to take the landlord to court for continually failing to make any repairs. Just this week, the Tenant Harassment Prevention Task Force, canvassed the buildings in an on-site investigation designed to determine what additional enforcement measures are required.
Officials urged City and State agencies to continue to apply pressure on the building owner to send a clear message that predatory tactics used to displace tenants are unacceptable.
"This landlord is using construction as weapon to harass tenants out of their homes," said Council Member Mark Levine, Co-Chair of the City Council Affordable Housing Preservation Task Force. "Critically needed repairs are being neglected putting the health and safety of the tenants in these buildings at risk. It's completely unacceptable, and I urge City and State agencies hold BCB Property Management accountable and put an end to their abusive tactics."
"This predatory and unethical behavior is an affront to the basic human rights of all New Yorkers who deserve a safe home. The residents of these buildings are being harassed and forced out of their apartments by construction that is purposefully threatening their health and safety. These practices cannot be tolerated anywhere in our City, and I will continue to work with Council Member Levine and the advocates here today to protect tenants across our City," said Public Advocate Letitia James.
"When tenants are denied the basic services and repairs they're legally entitled to, government must step in and act decisively," said Manhattan Borough President Gale A. Brewer. "The rent laws we've fought so hard to defend will only protect tenants if they are vigorously enforced."
State Senator Adriano Espaillat, Ranking Member on the Senate Housing Committee, said: "We stand together to make it crystal clear to landlords who are trying to push tenants out by cutting services or through intimidation that they will be held accountable. We must put an end to these disgraceful tactics, which are completely unacceptable and will not be tolerated. Our tenants are fighting to afford this City and deserve a helping hand, not undue hardship perpetrated by greedy landlords."
"As a representative of parts of Crown Heights, Fort Greene, and Clinton Hill it is my job to voice the concerns of my constituents. For too long BCB properties have viciously harassed tenants, forcing out long-time residents in a bid to push rent stabilized apartments to market rate. Landlords are benefiting and earning exorbitant profits on the backs of hard working New Yorkers, who wish to continue to live in the communities they've helped establish," said Assemblyman Walter T. Mosley.
Council Member Mark Levine · 500 W 141st St, New York, NY 10031
---