---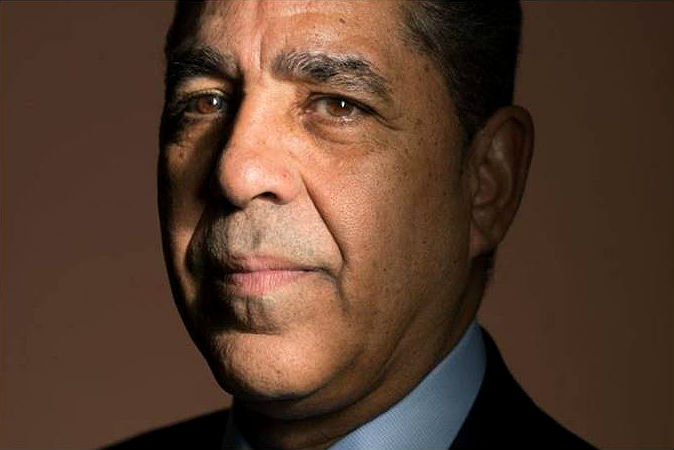 Today, Representative Adriano Espaillat, a member of the House Appropriations Committee, and Representative Mark Green, M.D.,
Ranking Member on the Western Hemisphere Subcommittee introduced a bill to increase funding to the Caribbean Basin Security Initiative (CBSI).
This legislation would allocate nearly $75,000,000 per year from 2022 through 2026 to improve security cooperation with Caribbean nations and combat illicit drug trafficking, support justice sector reform and strengthen the rule of law, and address instability caused by natural disasters.
"CBSI has been crucial in helping our partners in the Caribbean improve their capacity to combat transnational crime, violence, and regional instability while enhancing our own security and strengthening partnerships," said Rep. Adriano Espaillat (NY-13). "Our legislation would significantly disrupt the illegal narcotics trade, combat corruption in government, and increase security and justice standards throughout the region. By promoting good governance, enhancing programs for at-risk youth and vulnerable populations, and supporting strategic border and maritime security cooperation, we will empower our neighbors in the Caribbean, and in turn, bolster the national security of the United States."
"Americans overdose every day on illicit narcotics that were trafficked through the Caribbean to our shores. It's past time to take a stand against these drug smugglers and the corruption that allows them to thrive. Our bill helps do just that by providing the resources necessary to improve security cooperation and combat the criminal organizations that victimize their own countries as well as ours," said Rep. Mark Green, M.D. (TN-07).
"I am proud to join my colleagues in sponsoring this important, bipartisan bill," said Rep. Gregory Meeks (NY-05), Chairman of the House Committee on Foreign Affairs. "Our legislation fortifies CBSI and increases key U.S. partnerships with our Caribbean allies as we work together on climate resilience, strengthening the rule of law, and combatting illicit drug trafficking. The Caribbean is our third border. Supporting our next-door neighbors will not only contribute to peace and stability to the region, it will also play a key role in strengthening U.S. national security and supporting the diverse and vibrant Caribbean-American diasporas throughout our country."
"Narcotics trafficking in the Caribbean continues fueling America's drug crisis and destabilizing the hemisphere. Malign actors like the Chinese Communist Party are also spreading their web of influence in the region, where there is a large concentration of Taiwan's diplomatic allies. This legislation will help to dismantle transnational criminal organizations, promote the rule of law, and counter the CCP's expansion in the Caribbean," said Rep. Michael McCaul (TX-10), Ranking Member on the House Foreign Affairs.
This legislation to increase funding for CBSI passed in the House last Congress as efforts continue in collaboration with the executive branch to balance prevention and enforcement throughout the region.
CBSI is essential to effectively assist our Caribbean partners in combatting illicit trafficking and reducing crime, and in turn helping to mitigate a climate of fear among citizens that leads to diminished economic growth.
Increased investment in CBSI can also help make it possible for our friends to build upon these multilateral efforts and better prevent illegal drugs from reaching our shores.
Representative Espaillat is the first Dominican American to serve in the U.S. House of Representatives and his congressional district includes Harlem, East Harlem, West Harlem, Hamilton Heights, Washington Heights, Inwood, Marble Hill, and the northwest Bronx.
First elected to Congress in 2016, Representative Espaillat is serving his third term in Congress.
Representative Espaillat currently serves as a member of the influential U.S. House Committee on Appropriations responsible for funding the federal government's vital activities.
He is also a member of the Congressional Hispanic Caucus (CHC), where he serves as the Second Vice-Chair and is a member of the Congressional Progressive Caucus, where he serves as Deputy Whip.
Representative Espaillat also currently serves as a Senior Whip of the Democratic Caucus. To find out more about Rep. Espaillat, visit online at https://espaillat.house.gov/
---