---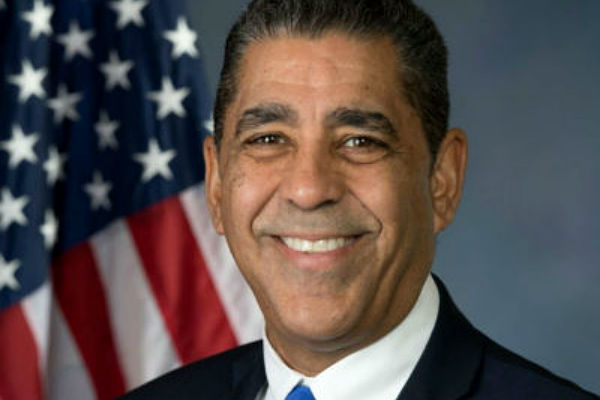 Today, Representative Adriano Espaillat, a member of the House Committee on Education and Labor, touted investments in child care, education, job training, and child nutrition advanced through the Committee's section of the Build Back Better Act. The historic investments will lower costs for families, secure good-paying jobs for American workers, and set a strong foundation of America's children.
"It's simple, the Build Back Better Act is a monumental investment in America's working families. With the our portion alone, we're injecting over $700 billion into our communities that need it most – delivering for Main Street, not Wall Street," said Rep. Espaillat.
"We can't mince words: this past year and a half has taken an unfathomable toll on our children, families, and their communities – and they need our support. By lowering child care costs, reducing barriers to entry for higher education, bolstering our public school systems, preventing child hunger, and helping workers get good-paying jobs, we're taking strides to ensure our working families can build back better, and stronger than ever before.
"Levelling the playing field is how we rebuild, rebound, and revitalize – and this once-in-a-generation investment is a down payment for us to rebuild from the middle out. The time is now for us to deliver for our working families – and the Education and Labor committee has delivered on that promise," Espaillat concluded.
The investments advanced through the Committee last week will:
Lower the cost of child care and secure universal pre-K for three- and four-year-olds,
Lower the cost of higher education by funding two years of tuition-free community college and increasing the value Pell Grants,
Strengthen our public schools by helping school districts repair, modernize, or rebuild crumbling and outdated school buildings,
Help workers secure good-paying jobs by expanding job training programs, and
Help prevent child hunger by expanding our most effective child nutrition programs.
The Build Back Better Act also includes several of Rep. Espaillat's priorities, including:
Funding to ensure childcare providers – including home-based providers – are paid a living wage and achieve parity with elementary school teachers who have similar credentials and experience, and childcare subsidies to cover the true cost of providing high-quality care,
$400 million for Teachers Quality Partnership (TQP; Title II of the Higher Education Act) to train and retain educators prepared to teach students with disabilities, to teach English language learners, and to teach literacy strategies,
increased funding for Hispanic-serving Institutions (HSI) for subsidies for low-income students, to improve research capabilities, and better prepare their teachers and professors.
For a summary on the Committee on Education and Labor's portion of the Build Back Better Act, click here.
Representative Espaillat is the first Dominican American to serve in the U.S. House of Representatives and his congressional district includes Harlem, East Harlem, West Harlem, Hamilton Heights, Washington Heights, Inwood, Marble Hill and the northwest Bronx.
First elected to Congress in 2016, Representative Espaillat is serving his third term in Congress. Representative Espaillat currently serves as a member of the influential U.S. House Committee on Appropriations responsible for funding the federal government's vital activities.
He is also a member of the Congressional Hispanic Caucus (CHC), where he serves as the Second Vice Chair and is a member of the Congressional Progressive Caucus, where he serves as Deputy Whip. Representative Espaillat also currently serves as a Senior Whip of the Democratic Caucus. To find out more about Rep. Espaillat, visit online at https://espaillat.house.gov/.
---