---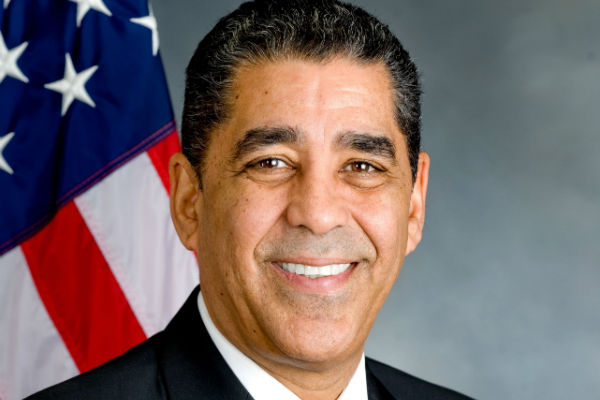 Earlier this month, Representative Adriano Espaillat joined Robit Arora, CEO
and Co-Founder of Biz2Credit, Inc., and his Small Business Committee colleague Representative Kevin Hern to discuss Federal support for small businesses during the COVID-19 crisis.
Following their discussion, Rep. Espaillat (NY-13) shared the following statement:
"I want to thank Rohit Arora and Biz2Credit for bringing to the fore these very pressing issues that small businesses are and have been dealing with and trying to work through," said Rep. Espaillat (NY-13).
Rep. Espaillat stated, "Over the course of this COVID-19 pandemic, I have worked with many small businesses whose livelihoods have been on the brink and kept going in the worst of recent times with the aid of the Paycheck Protection Program and Economic Injury Disaster Loans."
"As our discussion elicited and my thoughtful colleague Congressman Hern (OK-01) highlighted, uncertainty is a very real and pressing concern and why the House of Representatives continues to debate and pass legislation with greater refinement and focus to meet the needs of small businesses from New York City to Tulsa," said Rep. Espaillat (NY-13).
The full virtual discussion can be found here and Forbes re-cap of the event found here.
First elected to Congress in 2016, Rep. Adriano Espaillat is serving his second term in Congress where he serves as a member of the influential U.S. House Foreign Affairs Committee, the House Committee on Transportation and Infrastructure, and the House Small Business Committee.
He serves as a Senior Whip of the House Democratic Caucus and is a member of the Congressional Hispanic Caucus (CHC) where he also serves in a leadership role as CHC Whip.
He is also chairman of the CHC Task Force for Transportation, Infrastructure and Housing. Rep. Espaillat's Congressional District includes Harlem, East Harlem, northern Manhattan and the north-west Bronx.  To find out more about Rep. Espaillat, visit online at https://espaillat.house.gov/.
---