---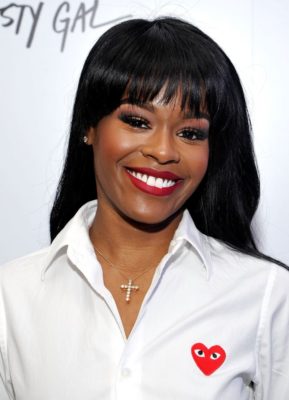 Harlem girl Azealia Banks called out the women's march that took place on 21 January, 2017 in Washington by saying that feminism only fights for the 'white women'.In a couple of Instagram posts, she criticized the historic movement as 'one big anxiety attack' while teasing her upcoming new music album.
Responding to the recent demonstrations by women around the world, she said: "Intersectional feminism only exists in our heads. The proof is in the pudding." In her lengthy post the singer, who openly supports President Trump, claims that the women who supported the march fell for White Feminism.
"Feminism only cares about and fights for white women. Feminism is basically white women protecting each other and keeping all other women out. Look at the numbers forthat march, look how much power and strength white women have when they join together. White women could save the entire world if they TRULY wanted to but they don't."
Going further, the 25-year-old Big Big Beat singer accused celebrities of not preaching diversity. Read her entire post here: "If Taylor swift said to vogue and told them to give equal opportunity to girls who don't fit the privileged white girl image what do you think would happen? DIVERSITY."
"If white women were on the front of America's race issue and actively worked to level the playing field – racism would be gone. That is how much social power white women TRULY have. We don't have true diversity and transparency amongst women as a cornerstone of mainstream feminism because white women don't want it !! They like their power and want to keep it. It's dangerous to involve yourself and consume all these blanket statements about what women need deserve and want because the list of grievances doesn't TRULY represent all women. What a lot of mainstream feminism stands for is dangerous because you have these very privileged and entitled white women speaking on be half of all women and it shouldn't be," the post read.
In a separate post on Instagram, the singer said that she feels as though the whole country is having "one big anxiety attack." Banks then went on to tease her followers about her new album.
The 212 hit maker has been involved in a series of controversies throughout her career. Earlier this month she said that she has been sacrificing chickens for the past three years in the name of "Brujería" – a Spanish-language word for "witchcraft.
Via source
---