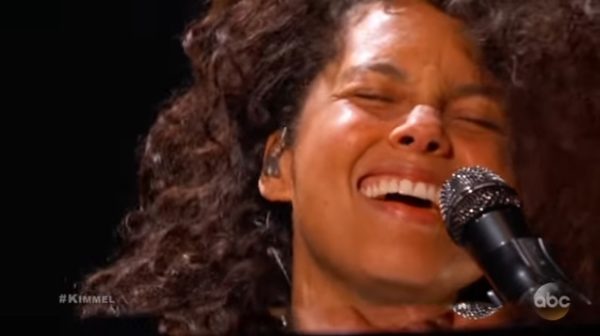 Check out Harlem lady Alicia Keys' soul shaking live performance of her song "Illusion of Bliss" from her critically-acclaimed album on "Jimmy Kimmel Live!" last night.
You can watch the performance below:
This was her first-time performing the song live on TV and it was a heart-wrenching and moving piece of performance art that underscores Alicia's incredible command of the stage.
I'm sick of being judged … I'm sick of being high, I'm sick of being low…
She belts on the track during the powerful and moving performance on the show.
Hit up Alicia's social AliciaKeys.com
Related Articles
---
VIDEO
---
"We re-imagine, recreate, and redeem cultural omissions and misrepresentations of Blackness, for the culture. ...." This post is made in partnership with British Pathé.