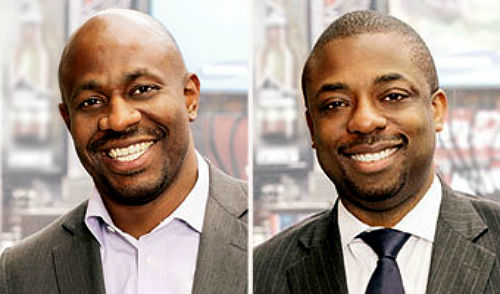 Cash-strapped Abyssinian Development sold off 31 properties in a fire sale that is now causing a bitter dispute between the portfolio's buyers.
Andrew Stone, who partnered with Genesis Companies' Karim Hutson to buy the Harlem portfolio, is accusing Hutson of creating a separate firm to "steal" profits from the apartment buildings and brownstones, the New York Post reported.
Stone's lawsuit claims that he and his firm, Jazz Realty, put up millions and guaranteed loans to close on the portfolio, but Hutson set up secret entities to pilfer the revenues from him.
A Manhattan Supreme Court judge issued a preliminary injunction freezing the assets until the dispute is settled in arbitration. But at the same time a Genesis Companies executive, managing partner Brian Benjamin, is expected to be nominated by the Manhattan Democratic Party to run in a special election to fill Harlem's state senate seat.
Benjamin declined to comment to the Post, but a Genesis spokesperson denied Stone's claims, saying that "Genesis' performance has earned the reputation as a trusted partner to organizations committed to affordable housing, especially those representing communities of color."
"This is an isolated incident that involves one individual investor," the spokesperson added. "All of the allegations have been denied and the case is going to arbitration where Genesis anticipates total vindication."
Pastor Calvin Butts, who heads Abyssinian, was reported last year to be mulling a run for mayor.
Via source
Related Articles
---
VIDEO
---
"We re-imagine, recreate, and redeem cultural omissions and misrepresentations of Blackness, for the culture. ...." This post is made in partnership with British Pathé.