---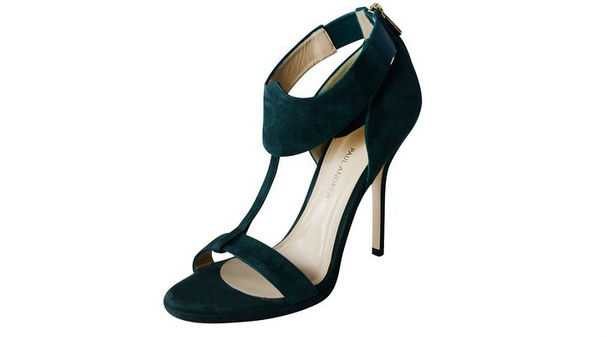 These beautiful Emerald green suede Paul Andrews open toe T-strap shoes that have an inverted trim with a upper/leather lining and sole that are great for the Belladonna contemporary feminist poetics or Wiz at the Faison Firehouse Theatre events in Harlem.
These 5″ heels have a back half zipper with a dust bag included.
Products are provided for purchase through AmazonSmile link to help support Iris House a center for Women living with HIV in Harlem and this site.
Related Articles
---