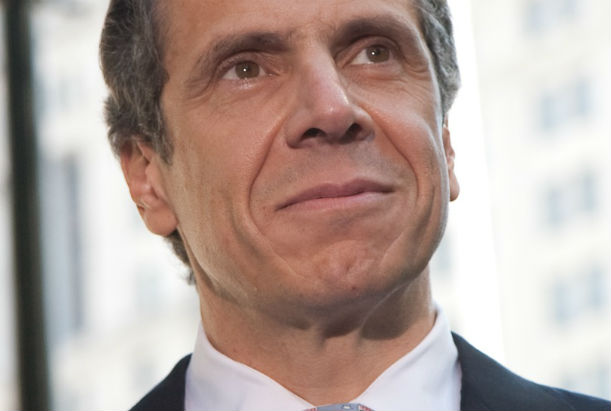 Governor Cuomo announced today his commitment to end the hepatitis C epidemic in New York State and his continued commitment to ending the HIV/AIDS epidemic by 2020 by increasing access to affordable housing for all New Yorkers living with HIV/AIDS. Harlem United, a nationally recognized housing, health and human services organization, praises Governor Cuomo's commitment on these critical public health issues.
With the Governor's announcement, New York becomes the first state in the nation to create and implement a plan to eliminate hepatitis C. Rates of new hepatitis C cases are on the rise nationally and in New York. Based on information from the state Department of Health, reported cases of acute hepatitis C have increased 75% outside of New York City from 2015 to 2016. The increase is, in part, being fueled by the growing opioid epidemic.
Jacquelyn Kilmer, Harlem United's CEO, said "We know that hepatitis C is curable. New therapies make it possible to eliminate the disease. But without a comprehensive strategy and plan to educate providers and the public, screen, test, and link and retain people in care, we won't be able to eliminate the disease. The Governor's announcement today will make this possible."
Stable housing is a critical component of the Governor's Ending the HIV/AIDS Epidemic plan. "Housing is healthcare," said Kilmer. "The Governor's commitment to expand rental assistance and the 30% rent cap affordable housing protection statewide is a crucial step to improve the health of the 3,700 homeless and unstably housed people with HIV in upstate New York and on Long Island and to achieve the goals of the Ending the Epidemic plan."
"Once again, Governor Cuomo has shown his dedication to advancing innovative solutions to critical social and public health issues facing thousands of New Yorkers," continued Kilmer. "With today's announcements, the Governor continues to show the unwavering leadership needed to lead our state and set an example for the nation. On behalf of the communities we serve, we thank the Governor for his leadership and commitment, and look forward to partnering with him to help plan and implement these important initiatives."
---
Become a Harlem insider - Sign-Up for our Newsletter!
---
Harlem United www.harlemunited.org
Related Articles
---
VIDEO
---
"Dr. Harry Delany is a renowned Harlem born and raised surgeon, the son of the great jurist and civil rights leader, Hubert Delany...." This monthly post is made in partnership with Harlem Cultural Archives.