---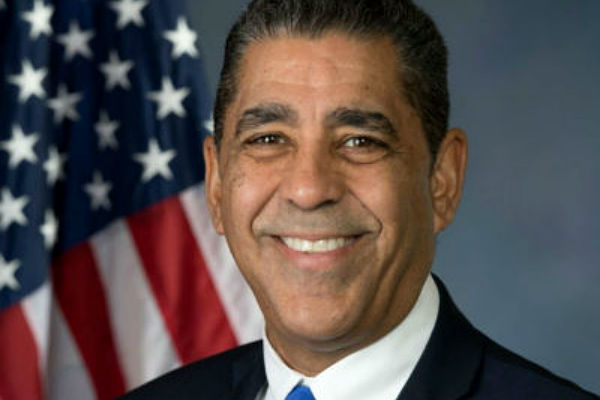 Harlem Rep. Adriano Espaillat released the following statement regarding his meeting earlier this week with President Joe Biden and Vice President Kamala Harris at the White House.
"This week, I joined members of the Congressional Hispanic Caucus (CHC) during a meeting with President Joe Biden and Vice President Kamala Harris in the Oval Office. During our discussion, I outlined my legislative priorities and addressed topics critical to the constituents of my district that included support of the training program for jobs produced by the American Jobs Plan, funding the second phase of the 2nd Avenue Subway, ensuring vaccine distribution to community-based physicians and local clinics, ensuring access of excess vaccines to Central America and the Caribbean, and expanding TPS for Central American countries," said Rep. Espaillat.
"Immigration has been broken long before President Biden came into office and the disfunction was only exacerbated by the last four years. President Biden has a plan that includes investing in the region to address the root causes of migration, standing up refugee processing in the region and helping other countries also accept people seeking protection, and creating legal protections for people to migrate. I look forward to continuing my work with the Biden-Harris administration to ensure these priorities are met and that we truly help families in need and get our nation back on track following this unprecedented year."
Additional topics discussed during this week's meeting with the President and Vice President include vaccine equity and the COVID-19 pandemic, the economy, the impact of the American Jobs Plan on Latino communities, immigration reform and humanitarian response at the border, and extending the eviction moratorium.
Representative Espaillat is the first Dominican American to serve in the U.S. House of Representatives and his congressional district includes Harlem, East Harlem, West Harlem, Hamilton Heights, Washington Heights, Inwood, Marble Hill and the northwest Bronx.
First elected to Congress in 2016, Representative Espaillat is serving his third term in Congress. Representative Espaillat currently serves as a member of the influential U.S. House Committee on Appropriations responsible for funding the federal government's vital activities.
He is also a member of the Congressional Hispanic Caucus (CHC), where he serves as the Second Vice-Chair and is a member of the Congressional Progressive Caucus, where he serves as Deputy Whip.
Representative Espaillat also currently serves as a Senior Whip of the Democratic Caucus. To find out more about Rep. Espaillat, visit online at https://espaillat.house.gov/.
---