---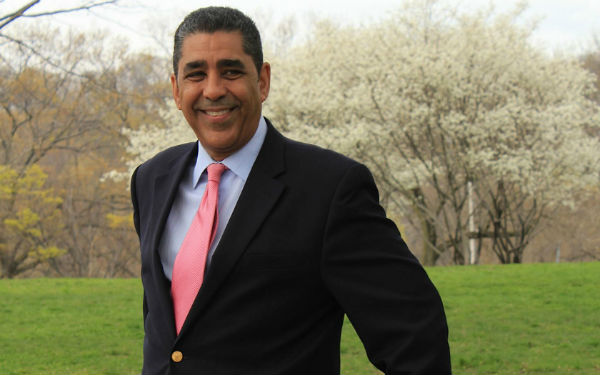 Today, Representative Adriano Espaillat introduced a congressional resolution in recognition of Black History Month.
In addition, this is a tribute to the significant contributions the Harlem community, African Americans and individuals of African descent continue to make to American history.
"The celebration of Black History Month every February is an integral way to recognize and appreciate the multitude of progress that has been made in the African-American community and throughout the nation and a time to recommit our work to ensure equality, fairness, and opportunities for all persons regardless of their race," said Rep. Adriano Espaillat.
"Black History Month is celebrated in communities around the nation and is a time of the year we hold dear especially throughout New York's 13th congressional district which has a rich culture of inclusion and diverse heritage. Particularly in the Harlem neighborhood, which is recognized around the nation and the world for its historic landmarks and legacy of social revolution and artistic expression of the African-American community, we celebrate and honor individuals who paved the way during the Harlem Renaissance and those who continue to advocate for social and civil justice for all.
"Black History is American history and runs through the fabric of our nation and in our communities around the world. Honoring African American icons of our past and recognizing the impact that continues today, ensures a stronger future for our nation and the next generation."
Click here to read Rep. Espaillat's congressional resolution honoring Black History Month in its entirety.
Spanish
Hoy, el congresista Adriano Espaillat (NY-13) introdujo una resolución congresual en reconocimiento del Mes de la Historia Afroamericana y en homenaje a las contribuciones significativas que la comunidad de Harlem, los afroamericanos y las personas de ascendencia africana siguen haciendo a la historia de los Estados Unidos.
"La celebración del Mes de la Historia Afroamericana cada mes de febrero es una forma integral de reconocer y apreciar los múltiples avances que se han realizado en la comunidad afroamericana y en toda la nación, y un momento para volver a comprometer nuestro trabajo para garantizar igualdad, equidad y oportunidades para todas las personas, independientemente de su raza", dijo el congresista Adriano Espaillat (NY-13).
"El Mes de la Historia Afroamericana se celebra en las comunidades de todo el país y es una época del año que apreciamos especialmente en todo el distrito congresual 13 de Nueva York, que tiene una rica cultura de inclusión y una herencia diversa. Particularmente en el vecindario de Harlem, reconocido en todo el país y en el mundo por sus hitos históricos y el legado de la revolución social y la expresión artística de la comunidad afroamericana, celebramos y honramos a las personas que abrieron el camino durante el Renacimiento de Harlem y a aquellos que continúan abogando por justicia social y civil para todos.
"La Historia Afroamericana es la historia de los Estados Unidos y corre por el tejido de nuestra nación y en nuestras comunidades alrededor del mundo. Honrar a los íconos afroamericanos de nuestro pasado y reconocer el impacto que continúa hoy, asegura un futuro más sólido para nuestra nación y la próxima generación".
Haga clic aquí para leer en su totalidad la resolución congresual de Espaillat en honor al Mes de la Historia Afroamericana.
---