---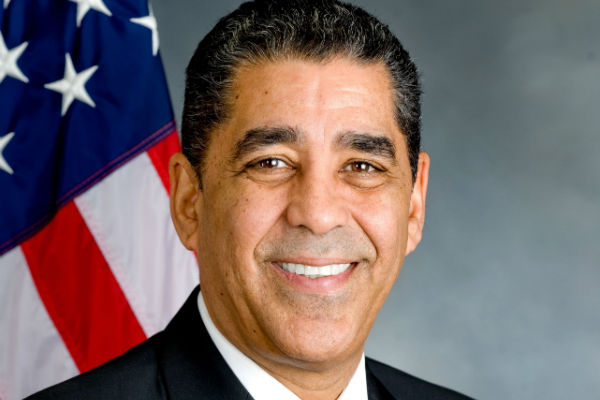 Today, Representative Adriano Espaillat (NY-13) released the following statement demanding immediate testing of all NYCHA buildings throughout New York City after eight newly reported cases of Legionnaires' disease.
Last month, Rep. Espaillat led New York officials to call for the implementation of a testing protocol for all NYCHA buildings in the City after previous cases of Legionnaires' disease were reported and continues his call for more robust and proactive public health intervention to ensure the health and safety of constituents and help stop transmission of the Legionella bacteria.
"I have been informed of eight new cases of Legionnaires' disease in the Lower Washington Heights, bringing the cumulative total to more than 30 cases since the start of the summer impacting residents of the Saint Nicholas Houses in Central Harlem and Fort Independence Houses in the Bronx," said Rep. Adriano Espaillat (NY-13). "I am outraged at the lack of priority this health crisis has garnered from New York City and demand that the New York City Department of Health and Mental Hygiene (DOHMH) immediately test ALL water cooling units belonging to all residential property units – public and private – in the five boroughs for the presence of Legionella bacteria, and if it is found to immediately mitigate and treat to prevent the spread of Legionnaires' disease.
"There is no more important issue than the health and safety of my constituents and residents throughout New York City. With each passing week, there are new reports of patients with Legionnaires' disease interspersed by water cooling towers showing elevated levels of the Legionella bacteria. Especially within high occupancy areas and hot spots, including NYCHA buildings in Central Harlem, Bronx, Sugar Hill and throughout my district, this situation has reached a crisis level and demands our immediate attention. The City has remained vague and has disclosed limited public information as residents continue to be impacted and are getting sick. This is unacceptable and preventable, and New York residents deserve better," he concluded.
Rep. Espaillat sent a letter to New York City today to demand high safety standards of public resources, housing and other city services and facilities. It remains imperative that the inspection, testing, and treatment begin immediately to ensure the safety and well-being of NYCHA residents, constituents, and all New Yorkers.
To find out more about Rep. Espaillat, visit online at https://espaillat.house.gov/.
---