---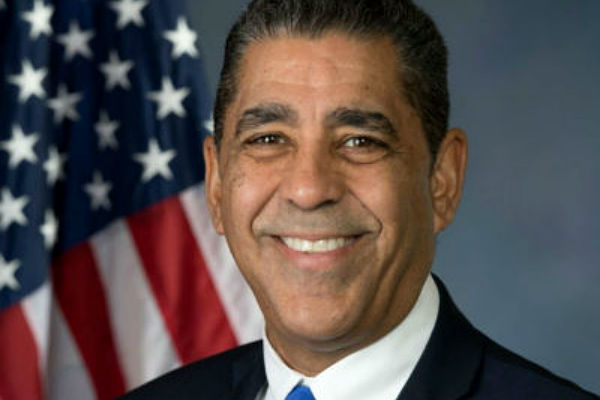 Today, Representative Adriano Espaillat released the following statement on his appointment to serve as a Senior Whip for the Democratic Caucus during the 117th Congress.
"I am honored to have once again been selected by Majority Whip Clyburn to serve in this key leadership capacity as a Senior Whip for the Democratic Caucus during the 117th Congress," said Congressman Espaillat. "I look forward to continuing my efforts to work collaboratively with my congressional colleagues to deliver comprehensive results for the millions of Americans who are counting on us to restore their faith in our government, increase bipartisanship, and help rebuild our nation amid our current ongoing challenges."
"I am pleased that Adriano will be returning to the Whip team as Senior Whip during the 117th Congress. His experience will serve us well as we face historic challenges and opportunities this year. I look forward to collaborating with him to move the Democratic agenda forward on behalf of the American people," said Congressman James E. Clyburn, House Majority Whip.
Senior Whips are a group of seasoned Members and Caucus opinion leaders who meet on an ongoing basis to discuss some of the key issues facing Congress.
Senior Whips bring a balance and diverse perspective to the Whip Operation, which is necessary to tackle some of the more complex pieces of legislation that will be put forward in the 117th Congress.
Representative Espaillat is the first Dominican American to serve in the U.S. House of Representatives and his congressional district includes Harlem, East Harlem, West Harlem, Hamilton Heights, Washington Heights, Inwood, Marble Hill and the north-west Bronx.
First elected to Congress in 2016, Representative Espaillat is serving his third term in Congress. Representative Espaillat currently serves as a member of the influential U.S. House Committee on Appropriations responsible for funding the federal government's vital activities.
He is also a member of the Congressional Hispanic Caucus (CHC), where he serves as the Second Vice-Chair and is a member of the Congressional Progressive Caucus, where he serves as Deputy Whip.
Representative Espaillat also currently serves as a Senior Whip of the Democratic Caucus. To find out more about Rep. Espaillat, visit online at https://espaillat.house.gov/.
---