---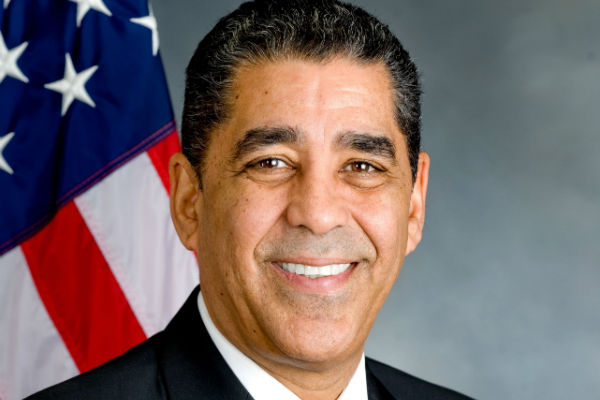 Representative Adriano Espaillat and local elected officials tomorrow will launch a new COVID-19 testing site located at Dyckman Clinica De Las Americas, 175 Nagle Avenue, Suite 200, New York, NY.
"The system is broken and it's a matter of equity and imbalance that still disproportionately impacts Latino and African American communities, which are consistently at higher risks for health conditions both environmental and inherited and who are dying at much higher rates due to the COVID-19 pandemic," said Rep. Adriano Espaillat. "Our communities need more testing and resources, and I am standing today with my colleagues in public service, business owners and advocates to launch this new site in the district that will help save lives and help keep residents healthy."
"Testing is an essential tool in the fight against COVID-19, and the de Blasio administration will continue to expand testing sites operated by NYC Health + Hospitals to communities where the need is greatest throughout our city," said Deputy Mayor for Health and Human Services Dr. Raul Perea-Henze. "All New Yorkers, and especially those who are most at risk, must remain vigilant to stay healthy, and that is why we are making it a top priority to bring information and support to hard-hit neighborhoods."
NYS Senator Jackson (D-District 31) said: "I want to thank NYC Department of Health and Mental Hygiene, NYC Health + Hospitals, and Mayor Bill de Blasio for opening a new coronavirus testing site in Inwood. The ability to test patients for COVID-19 at Clínica de las Américas at 178 Nagle Avenue is an important step toward correcting the devastating disparities we have seen in this crisis. The ZIP codes of Northern Manhattan I represent have been among the hardest-hit by COVID-19.
Even before the data confirmed it, we knew our communities were suffering disproportionately. Since that time, I have been saying that the only way to turn around those outcomes is to provide more access to testing and more public health infrastructure in general. I'm grateful to the State for opening a site in Washington Heights last week and to the City for responding to this call by providing the additional testing location in Inwood that's open today."
"I am proud to stand alongside Congressmember Adriano Espaillat and Northern Manhattan elected officials as we launch the new district testing site. Since the beginning of the pandemic, we have been calling for mass testing to all underserved, Immigrant, Latino, Black, and Asian communities. The Novel Coronavirus has impacted the poorest and the most vulnerable New Yorkers,"
"I am proud to stand alongside Congressmember Adriano Espaillat and Northern Manhattan elected officials as we launch the new district testing site. Since the beginning of the pandemic, we have been calling for mass testing to all underserved, Immigrant, Latino, Black, and Asian communities. The Novel Coronavirus has impacted the poorest and the most vulnerable New Yorkers," said Council Member Ydanis Rodriguez, representing the 10th Council District, (Washington Heights, Inwood, and Marble Hill). "We need to continue expanding mass testing throughout the 5 boroughs, especially the zipcodes which have seen the highest infections rates and deaths in the City. "
"The effective and definitive fight against COVID-19 in our communities begins with easily accessible tests," said Carlos Castillo, Consul General, Consulate of the Dominican Republic in New York. "We celebrate the opening of this second center in Washington Heights and appreciate all the work that New York City has been doing for the benefit of our fellow citizens, and all New Yorkers."
NYC Deputy Mayor for Health and Human Services Dr. Raul Perea-Henze
NYS Senator Robert Jackson
NYS Assemblywoman Carmen De La Rosa
New York City Councilman Ydanis Rodriguez
Eduardo Hernandez Inchaustegui, Vice Consul of the Dominican Republic in New York
Cirilo Moronta, 809 Restaurant & Lounge
Community Board 12
This new COVID-19 Testing Site will be located at Dyckman Clinica De Las Americas, 175 Nagle Avenue, Suite 200, New York, NY 10034
---