---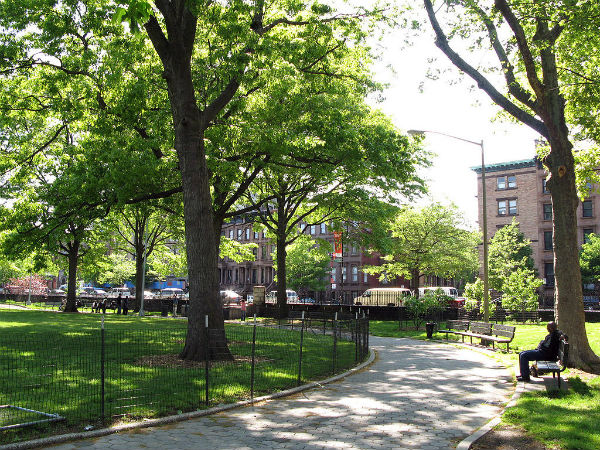 During the 2017 National Park Week, U.S. Secretary of the Interior Ryan Zinke announced that 2016's record visitation of 331 million visitors at America's 417 National Park Service sites contributed $34.9 billion to the U.S. economy in 2016 – a $2.9 billion increase from 2015. Zinke made his announcement while visiting the historic Presidio of San Francisco at Golden Gate National Recreation Area.
According to the annual peer-reviewed economics report, 2016 National Park Visitor Spending Effect, the strong economic output is attributed to record visitation and visitor spending in "gateway" communities near national park entrances. The report also found visitor spending supported 318,000 jobs in 2016, with the vast majority of them defined as local jobs, including those in the hospitality, retail, transportation, and recreation industries.
More than 270,000 of the jobs supported by visitor spending in 2016 exist in the communities that lie within 60 miles of a park. These range from big parks like Great Smoky Mountains National Park in Tennessee and North Carolina, which attracted 11.3 million people and supported more than 14,600 jobs, to smaller parks like Saint-Gaudens National Historic Site in New Hampshire that attracted more than 42,000 visitors and supported 34 jobs.
Visitor spending in 2016 supported 318,000 jobs, provided $12.0 billion in labor income, $19.9 billion in value added, and $34.9 billion in economic output to the U.S. economy. The lodging sector provided the highest direct contributions with $5.7 billion in economic output to local gateway economies and 56,000 jobs. The restaurants and bars sector provided the next greatest direct contributions with $3.7 billion in economic output to local gateway economies and 71,000 jobs.
According to the 2016 report, most park visitor spending was for lodging (31.2 percent) followed by food and beverages (27.2 percent), gas and oil (11.7 percent), admissions and fees (10.2 percent), souvenirs and other expenses (9.7 percent), local transportation (7.4 percent), and camping fees (2.5%).
The report was prepared by economists Catherine Cullinane Thomas of the U.S. Geological Survey and Lynne Koontz of the National Park Service. It includes information by park and by state on visitor spending, the number of jobs supported by visitor spending and other statistics.
Report authors also produced an interactive tool to present data in full color circle and bar graphs. Users can explore visitor spending, jobs, labor income, value added, and output effects by sector for national, state, and local economies. Users can also view year-by-year trend data. The interactive tool and report are available at the NPS Social Science Program webpage.
National Park visitation grew by 7.7 percent from 2015 to 2016, the centennial year of the National Park Service celebrated with the Find Your Park campaign.
Photo credit: Marcus Garvey Memorial Park. Via source.
---