---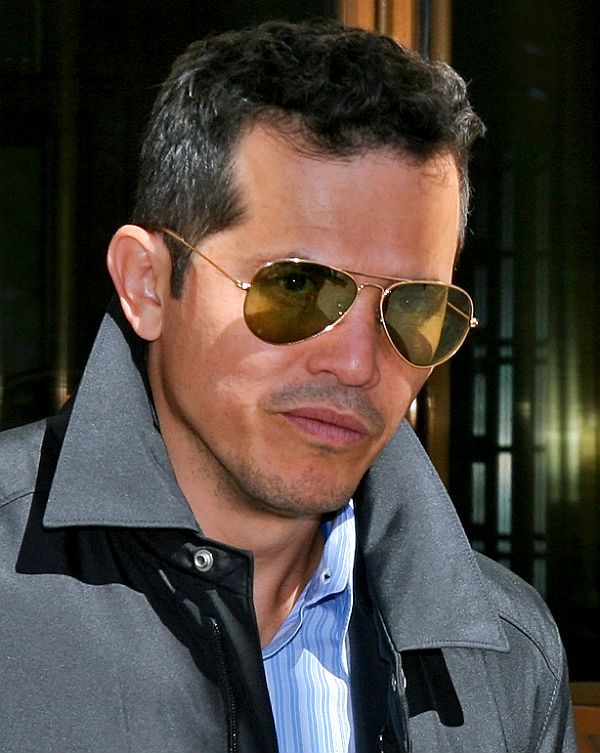 The first details for the highly-anticipated return of the ALMA awards are being revealed – the re-imagined special televised event, now called THE ALMAs 2018, will be unlike any show before! This live production will be a mega-watt celebration spotlighting and honoring the contributions of Latino artists and influencers in our nation's entertainment and media who are shaking things up and making an impact. THE ALMAs 2018 will be presented live by Fuse and its sister channel FM (Fuse Music) on November 4, 2018, from the event deck of LA Live in DTLA at (8p ET / 5p PT) as a 75-minute special.
Shifting from a traditional awards competition show, the all-new ALMAs 2018 will be a high-energy, star-studded celebration featuring a combination of live musical performances and special presentations. The pride and passion of the artists and influencers spotlighted, how they represent themselves and what they are doing for their community and country will be recognized in ways never before seen on national television.
"The new ALMAs will be a unique, live show, and we are excited to unleash the star-power and talent of an incredible group of Latino artists and influencers. A new format, powerful live performances – and some surprises – will be an entertaining celebration that embraces the passion and values of our diverse audience," said Fuse Media President and CEO Michael Schwimmer.
This year marks the 50th anniversary of UnidosUS, the nation's largest Latino civil rights and advocacy organization. The organization created the ALMA Awards (which began in 1995 as the Bravo Awards) as a way to promote fair, accurate, and balanced portrayals of Latinos in the entertainment industry. The only nationally-telecast, English-language show recognizing the important accomplishments of Latinos in American entertainment and media, ALMAs remains a unique event with a special cause: to highlight how diversity strengthens the entertainment industry and our nation as a whole.
As previously announced, Fuse Media and UnidosUS have engaged renowned live-event producing team Done + Dusted (Stand Up To Cancer, iHeartRadio Music Awards and Co-Producers of the 2018 Emmys) to produce ALMAs 2018. David Jammy and Rudy Crew will serve as executive producers of the event. NGL Collective, co-founded by actor John Leguizamo, will be providing additional support for the event.
In Spanish
Se están revelando los primeros detalles del muy esperado retorno de los premios ALMA: el nuevo concepto del evento televisado, que ahora se llama ALMA 2018, ¡será muy diferente a todos los programas previos!. Esta producción EN VIVO será una celebración con las estrellas del momento que destacará y otorgará reconocimiento a los aportes de artistas e influencers latinos del mundo del entretenimiento y los medios de comunicación en Estados Unidos que están promoviendo cambios y haciéndose notar. Los premios ALMA 2018 se presentarán EN VIVO por Fuse y su canal hermano en FM (Fuse Music) el 4 de noviembre de 2018 a las 8p ET / 5p PT como especial de 75 minutos desde la plataforma de eventos de LA Live en el centro de Los Ángeles.
Dejando atrás el formato tradicional de la entrega de premios, el nuevo programa del ALMA 2018 será una celebración estelar y llena de energía que combinará actuaciones musicales en vivo y presentaciones especiales. El orgullo y la pasión de los artistas e influencers iluminados, cómo se representan a sí mismos y lo que están haciendo por su comunidad y país se reconocerán de una manera nunca antes vista en la televisión nacional.
"La nueva entrega del ALMA será programa en vivo único, y estamos emocionados de dar rienda suelta al poder y talento estelar de un fabuloso grupo de artistas e influencers latinos. Con un nuevo formato, excelentes actuaciones en vivo ─ y unas cuantas sorpresas ─ será una celebración entretenida que aprovechará la pasión y los valores de nuestra diversa audiencia", dijo Michael Schwimmer, presidente y director ejecutivo de Fuse Media.
Este año es el 50mo aniversario de UnidosUS, el mayor grupo de derechos civiles y defensa de los latinos en el país. La organización creó los premios ALMA (que se iniciaron en 1995 como los premios Bravo) para promover representaciones justas, exactas e imparciales de los latinos en el sector del entretenimiento. ALMA, el único programa en inglés difundido a nivel nacional que reconoce los importantes logros de los latinos en el mundo del entretenimiento y los medios en Estados Unidos, sigue siendo un evento singular con un objetivo especial: destacar que la diversidad fortalece al sector de entretenimiento y a nuestro país en general.
Como se anunció anteriormente, Fuse Media y UnidosUS han contratado al renombrado equipo de producción de eventos en vivo Done + Dusted (Stand Up To Cancer, iHeartRadio Music Awards y coproductores de la entrega de los Emmy de 2018) para que produzcan ALMA 2018. David Jammy y Rudy Crew serán los productores ejecutivos del evento. NGL Collective, fundado por el actor John Leguízamo, entre otros, proporcionará apoyo adicional al evento.
Fuse Media https://www.fuse.tv/
UnidosUS https://www.unidosus.org/
NGL Collective nglcollective.com/
Photo credit: John Leguízamo Wikipedia.
---