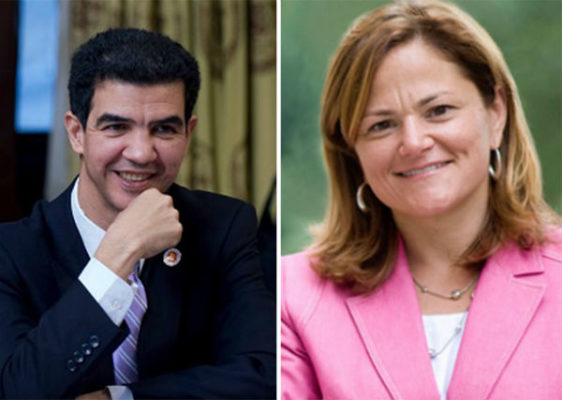 On Thursday, June 22nd, 2017, the Census estimated that the share of Latinos from Harlem to Hollis living in New York City had grown to comprise 29% of all inhabitants. In celebration of this news and of the strides made by the Latino communities in New York City, Council Members, led by Harlem Speaker Melissa Mark Viverito and Ydanis Rodriguez, and including Rafael Espinal, Ritchie Torres, Anabel Palma, Julissa Ferreras-Copeland, Rosie Mendez, Carlos Menchaca, Antonio Reynoso, Rafael Salamanca and Fernando Cabrera, issued this joint statement:
The steady growth of the Latino community in New York City has coincided with numerous positive trends. We are proud to be a part of this growth and all it has meant for our economy, culture and more. This news stands as a testament to what our city is: a place where immigrants from all over the world can find a home and create a new life for themselves and their families. With increased recognition of the multitude of roles Latinos play in New York comes both opportunity and responsibility. Now is an important moment to consider how this community can continue to both lead and collaborate on a range of issues to continue the progress of our city as a whole.

That the Latino population continues to grow at rates faster than many other communities in our city highlights the need for concerted efforts to place members of this talented community into leadership roles in the public, private and non-profit sectors. It means a greater Latino presence in board rooms executive suites of Fortune 500 companies and top academic institutions, and in the halls of government, as so many already fill positions in the rank and file. It means an increased focus on education that speaks to the Latino experience in New York City and beyond, with quality dual-language programs and curriculum that features prominent Latino figures. And it shows a need for deeper understandings of non-Latinos already in leadership positions to be inclusionary and culturally fluent of Latinos in their decision making.

Yet at the same time, this growth and expanded presence in New York City also highlights a new responsibility for our community, itself. As we work to build and grow into new opportunities, we must also be cognizant of and collaborative with the many communities that call our wonderful city home. The Latino community must be leaders in efforts to achieve social justice for all marginalized groups. We must deliberate with our fellow New Yorkers of different backgrounds to ensure that we are working to build a city for all. We are honored to be leaders in this effort and will continue to place the utmost focus not only on lifting up our own community but working alongside all that share our vision for an inclusive future.
Via Ydanis Rodriguez
Related Articles
---