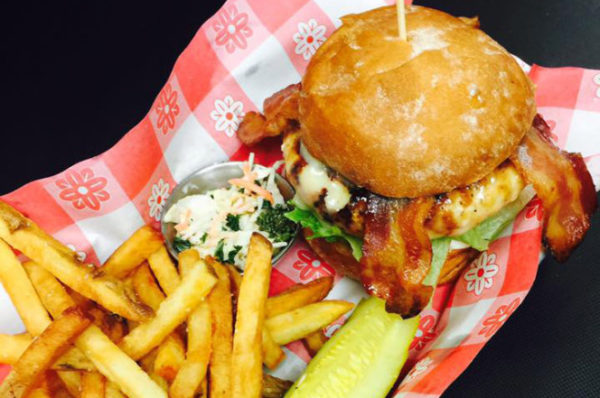 The NY Post reports that a glazed donut burgers may not be so unusual in these unprecedented times.
Crazy Annie's, a New American craft burger, BBQ and shake joint from the owners of trendy Harlem Tavern, has just opened uptown at 3910 Broadway at 164th Street.
It lives up to its name.
The glazed donut burger is a hamburger served on a warm, glazed donut with a fried egg, bacon and American cheese.
The 4,000- square-foot space seats 110 people and another 20 in the bar area. There's also outdoor seating for 40 people in warm weather.
The owners are Stephen Daly, Sheri Wilson-Daly and Mike O'Neill. Daly and Wilson-Daly also co-own Harlem Tavern, Row House and Tonic Times Square.
Later this month, Annie's Grab & Go will open off the main dining room.
Related Articles
---
VIDEO
---
"We re-imagine, recreate, and redeem cultural omissions and misrepresentations of Blackness, for the culture. ...." This post is made in partnership with British Pathé.