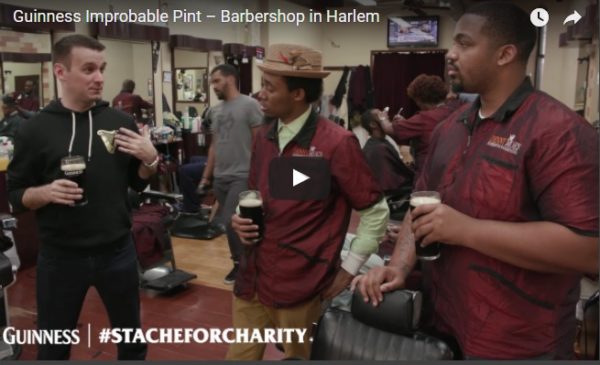 Harlem has a rich history of beer and beer halls back in the day, so it made since when the world's most famous stout traveled to Harlem this St. Patrick's Day to share a pint and have some fun with the locals.
This is one of a series of videos, which were made to promote a charity event taking place around St. Patrick's Day entitled #StatcheForCharity but the message of the clips holds true. Having a pint of plain is all about getting together with friends and having a bit of "craic".
Here's the video:
For more visit www.guinness.com.
---
Become a Harlem insider - Sign-Up for our Newsletter!
---
Via Source
Related Articles
---
VIDEO
---
"Dr. Harry Delany is a renowned Harlem born and raised surgeon, the son of the great jurist and civil rights leader, Hubert Delany...." This monthly post is made in partnership with Harlem Cultural Archives.