---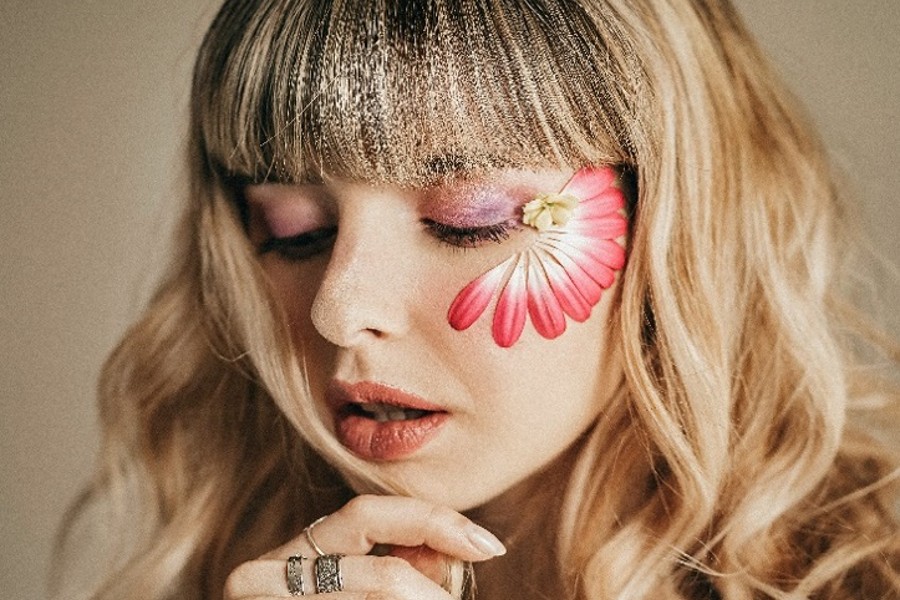 Do you ever want to change up your look without putting too much time, effort, or money into it?
Have you been searching for a way to try new hairstyles while still maintaining the same basic cut? If so, then wigs with bangs are what you are looking for!
Wearing a wig with bangs is an easy and inexpensive way of adding variety and style to your look. Bangs can frame your face, highlight your features, add texture to your hair, and offer an array of styling possibilities—all in one wig!
Whether rocking a blunt bob or making waves with long locks, this blog post will show how wearing a wig with bangs can give you endless ways to express yourself. So grab that cup of coffee (or tea!) and keep reading as we explore the different types of wigs with bangs available today.
Preface
With this guide, you'll learn how to choose the right wig with bangs for your face shape, budget, and style. We'll also discuss the different types of wigs with bangs and offer styling tips for each one. Let's dive in!
What are Wigs With Bangs?
Wigs with bangs have a full or partial fringe of hair at the front of the wig. They can be made from any length, texture, and color of hair, allowing you to customize your look to suit your style. Bangs are a popular way to instantly update any look, as they can be styled in various ways.
Wigs with bangs can give you a dramatic new look or subtly update your style. They can be a fun way to accessorize your outfits and create various looks. Bangs are versatile and can be blended into other hairstyles, allowing you to experiment with different looks.
Different Types of Bang Wigs
Why Should I Consider Buying a Wig With Bangs?
If you're looking for a wig, choose one with a fringe for these reasons:
First, wearing bangs is now all the rage.
The addition of a fringe helps frame the face more attractively.
Wigs with bangs are more comfortable for those who dislike the lace front.
A more comprehensive range of hairdos is possible with fringes.
Ideas for Bangs in a Wig
After you've perfected your fringe to your satisfaction, you may do a few things to draw attention to your wig and fringe.
A timeless appearance is achieved by wearing bangs that are styled straightly. First, sweep the bangs to the side with a wig comb or wig brush while you direct a hair drier with a diffuser set to the COLD setting downwards over the bangs. Next, smooth your bangs to the side and set them with a slight mist of wig spray.
1. Straight Bangs to One Side
Just brush your bangs to one side and secure them with wig-style lotion for an effortless side-swept appearance.
2. Curtain Bangs
A curtain bangs may be styled in the same simple way as side-swept bangs are. You may get this look by creating a center part and sweeping half your bangs to either side. Make use of wig styling cream to maintain.
3. Updo Styles
Pull the remainder of your hair back from your face to highlight your bangs. If you're in need of a makeover, consider these options:
You may get a lovely half-up, half-down style by pulling up half of your wig and securing it with a clip or ponytail holder while letting the other half of the hair down.
Bring your hair to one side and braid it low to the side.
Create a stylish chignon bun or low ponytail at the base of your neck.
How to Style Your Wig With Bangs for a Natural Look?
Start by brushing the wig and ensuring no tangles or knots.
Part the wig in the desired location to create bangs.
Take small sections of the wig hair and lightly tease using a comb for more volume.
Curl the bangs with a curling iron, using a wider barrel for a more natural look.
Create a side-swept bang by brushing the bangs over to one side.
Spray with a light-holding hairspray to keep the style in place.
Trim the bangs to your desired length using small scissors.
Add extra texture by running your fingers through the bangs.
Use light shine products to make the bangs look more natural and shiny.
Spritz some hairspray on the wig for a long-lasting hold.
How do You Care for Your Wig With Bangs to Look its Best?
Gently brush your wig with a wide-toothed comb to remove tangles and debris.
Wash your wig with a mild shampoo and conditioner for synthetic wigs.
Apply a leave-in conditioner or styling product to the ends of your bangs to help keep them soft and manageable.
Use low heat settings when blow-drying to avoid causing damage to the wig fibers.
Trim your bangs to avoid getting too long or unruly.
Avoid using too much styling product on your bangs, as this can make them look greasy or weighed down.
Follow your care regimen with regular deep conditioning treatments so your wig retains its luster and shine.
Store your wig in a cool and dry place when not in use to reduce the risk of damage or discoloration.
Give your wig a light misting of water before styling to give the bangs more shape and definition.
Avoid over-brushing your wig with bangs, as this can cause breakage and damage to the fibers.
Immediately remove any product residue from your wig with a damp cloth to prevent residue build-up, which can cause damage to the wig fibers.
Separate the bangs into sections before styling and use only a small amount of product on each section to prevent product build-up.
Where to Buy Wigs with Bangs? Shop from LUVMEHAIR!
LUVMEHAIR is a business that provides wigs such as headband wig, wigs with bangs, and undetectable lace wigs online for a great selection. They offer front lace wigs, human hair wigs, synthetic wigs, and more in various styles and colors. They also provide custom wig services if you're looking for something specific or unique.
If you prefer to buy your wig with bangs from a store, there are plenty of options. Many beauty supply stores carry a wide selection of wigs with bangs. Many salons also offer wig styling and customization services if you want more specialized services and selections. Additionally, wig suppliers or specialty shops may specialize in providing an extensive range of wigs with bangs and colors.
---