---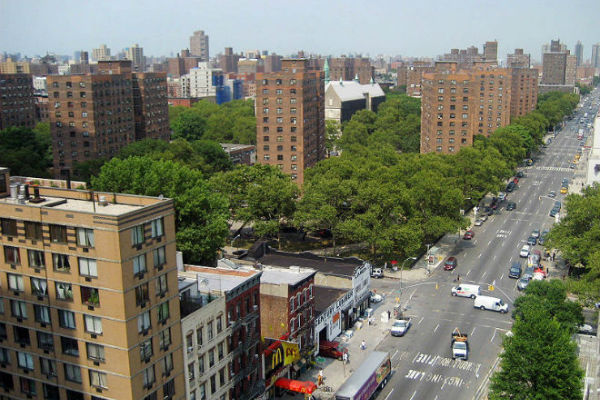 Habitat magazine reports that a Harlem condo board creates a handbook to help first-time buyers embrace homeownership.
The so-called "renter's mentality" is a stubborn beast, and it can make the transition from renter to homeowner a tricky one. It was doubly tricky at the newly constructed Odell Clark Place 1 Condominium in Harlem, where roughly half of the 17 apartments were bought by first-time homeowners. How could the fledgling board help them shed their renter's mentality?
This board started with the house rules. "We wanted them to understand that the house rules existed and that they were fairly understandable," says Andrew Dawson, the original board president and current treasurer, who moved into the West 139th Street building four years ago. "We also wanted owners to feel they own part of the entire building, not just their units. The object isn't for the board to be paternalistic about this, but to instill a sense of ownership."
The board turned to the bible of every co-op and condo building, the offering plan, an unwieldy document larded with lawyerese, that lays out the minutiae of every property, including the sponsor/developer, number and details of units, facets of ownership, house rules, bylaws, and much more. After closely examining the house rules, the board went over them with property manager Beth Markowitz, president of Merlot Management. Most rules were allowed to stand. Some additions were made, such as a stipulation that only insured contractors were allowed to work inside individual units. Quiet hours were adjusted. Moving hours were not only listed, but reasons for specifying the hours were detailed.
"Mostly, we got more specific on original points that were vague," Dawson says. "We created what we call the preamble to the house rules, which addresses the rules in a more narrative sense (and) which would invite people to read them, instead of just sticking them in a drawer. We were going for clarity, using as much 'normal' language as we could. We wanted to cut through much of the legalese. For instance, we explain why it's important to pay common charges on time. We remind our condo owners they own a piece of this building, as opposed to just renting an apartment."
Some co-op and condo buyers unwisely ignore the offering plan, while others rely on their attorney to walk them through the highlights of a document that can run to more than 500 pages. The Odell Park Place condo board wasn't satisfied with either scenario.
"We wanted something better," Dawson says. "Our house rules appeared as an appendix in the back of the offering plan. You have to look for them. Unless there was an issue someone was researching specifically, I don't think many people search them out and read them. This is why we wanted to break them out and make them accessible."
Adds Markowitz, "They viewed their house rules as an opportunity to educate residents. Rules without context are meaningless. Most buyers don't pay much attention to them. This clearly explains to new owners what they own, what they're responsible for, where their responsibility stops, and where the condo's responsibility picks up. You own a home, but you live in a community, so there's a communal responsibility as well. No one will read something they can't understand. This document helps address that."
Susan Markham, the current board president, bought into the building two years ago. "The offering plan's house rules were very disorganized, and didn't have a logical progression," she says. "There were certain things scattered throughout the offering plan which should've been listed clearly in the rules. They were too general, but they were our starting point. We just thought about the workings of the building – what made sense to us as owners. It was mostly common sense and logic."
After intense debate, the board sent its 10-page draft of the rules to Markowitz, then to the lawyer in September of last year. The attorney wanted more legal verbiage, but the board resisted, opting for layman's English.
"No one has complained about the rules being too onerous," Markham says. "Rules can be revised, if necessary. So far, they're working pretty well. Most of our owners were renters before, and all buildings have rules. We simply tried to make it so everyone felt comfortable."
"This is a condo," adds Dawson, "but there's a cooperative sense about it."
---