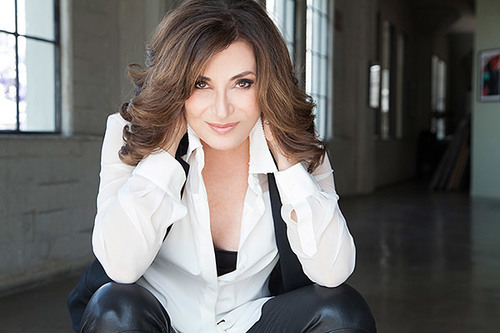 Premiere jazz vocalist and celebrated artist Denise Donatelli will perform songs from her Grammy nominated jazz album "Find A Heart" for a special five-night engagement in New York City. Denise will be performing in some of the cities most renowned jazz venues from February 9th-13th, only days before The 58th Annual Grammy® Awards in Los Angeles, CA.
The acclaimed singer has received four Grammy nominations for her last three consecutive albums garnering rave reviews from All About Jazz, The Huffington Post, Jazz Times, LA Times, Music Connection, and USA Today.  Her latest "Find A Heart" is a collection cover songs of music written by Sting, David Crosby, Journey, and other astounding artists within various genres. Her bold choices and impeccable jazz spin on each track are some of the reasons people consider her "a fresh and original jazz voice for our time" – Music Connection.
This special Minton's After Hours set will feature music from her most recent album 'Find A Heart' (Savant Records).
Donatelli will perform with her superb band featuring Laurence Hobgood (piano); Lage Lund (guitar); Ed Howard (bass); and Jon Wikan (drums).
Music charge: $10.00
For reservations, please call 212-243-2222 or go to denisedonatelli.com/tour
Minton's
Related Articles