---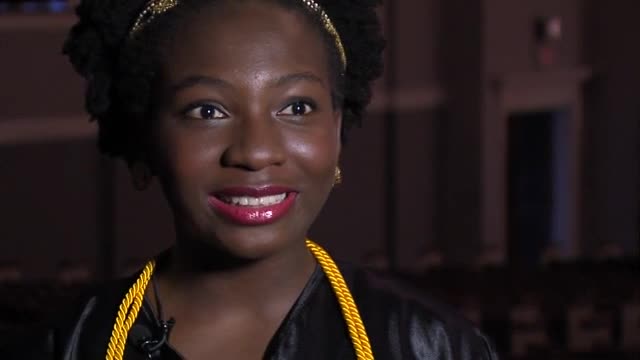 Frank Beoke had a good job in Ghana. He made a decent amount of money and his family had a good life there. The one thing that they were missing was a great education. He decided to sacrifice the job that he loved to help his children get the best education that they possibly could. Seven years ago they moved to North Carolina. His oldest daughter, Akosua Beoke, proved to him that the sacrifice was worth it when she was accepted to 24 different colleges around the country.
Akosua attended school at The Early College at Guilford School. She was one of only 45 graduating. She was academically excellent and her scores in school proved that. She got a 2100 on her SATs which helped her greatly when she was applying for colleges. She was being chased after by six different Ivy League schools as well. They were all interested in this bright young mind that looked to have an amazing future ahead of her.
She stated that school work was not really that much of a challenge for her. The biggest challenge that she faced was that many Americans were ignorant about her culture. She said that some thought she lived in the jungle because she was from Africa. She found that there were a lot of cultural differences that she had to adjust to.
Akosua decided that Columbia University in West Harlem was the right school for her. She will be attending the New York Ivy League School in the fall and will be majoring in economics. Her father's sacrifice was certainly worth it and we are sure he is very proud of his daughter (source).
What do you think about this great story?
---