---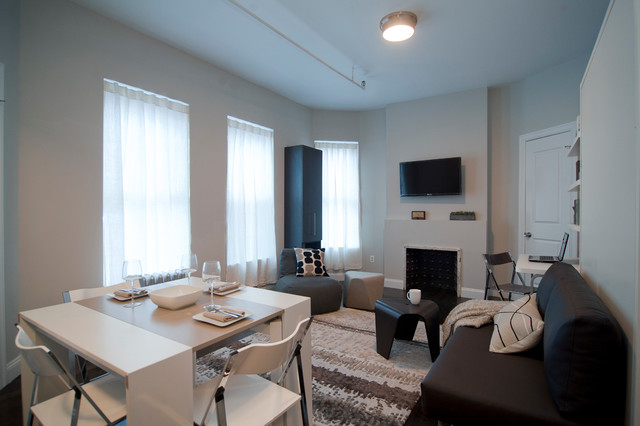 If you call New York City home, chances are you're a renter. And if you're renting an apartment in New York, chances are it's a studio apartment.
While having a little slice of the city to call their own is a dream come true for many New Yorkers, getting the most out of their studio apartment will prove essential in making sure they stay sane in the months ahead.
With this in mind, let's take a look at several useful tips for getting the most out of your New York studio apartment:
An Efficient Use of Space
The first step is to devise the best use of space possible. In other words, if it's 400 square feet, you want as little of it used by furniture and other items as possible. Furthermore, you want to make it easy to walk around without running into things. From deciding where your desk goes to choosing which wall to put the head of your bed, these choices affect the comfort and convenience of your limited living space.
The Insights of an Interior Designer
You might be wondering what does an interior designer do? An interior designer helps people make the most of living and working space while also finding the best way to apply their decorative desires. With this in mind, you might want to have one come by and offer their assistance. The role of an interior designer can be as minor as a consultant and as significant as having free rein to spend on your behalf. Whichever route you choose, the knowledge of an experienced interior designer can be the difference between a layout you love and one you hate.
A Premium Placed on Natural Light
When it comes to New York City living, natural lighting is a terrible thing to waste. Observe how sunshine hits your windows throughout the day and plan accordingly. For instance, you wouldn't want a bookcase blocking the sun's rays from reaching your kitchen in the evening. Given there are areas of a studio apartment where natural light is less important, deciding the best layout will maximize the benefits of natural light and minimize its wasted potential.
A Place for Everything (And Everything In Its Place)
When it comes to cramped living quarters, staying organized is essential. Every item you own should not only serve a purpose that justifies the space it takes but also an assigned place to be kept when not in use. From shoes to old comic books you can't bring yourself to throw away, smart use of storage space will make the difference in whether or not your studio is cluttered or comfortable.
Walls Can Confine or They Can Enhance
Walls are the boundaries of your studio apartment. But rather than think of them as a method of confinement, consider them an avenue for expansion. No, we don't recommend you take a sledgehammer to your walls without first talking to your landlord. Rather, walls can be used to hang mirrors and works of art, both of which can make a small space look bigger. Walls are also a place where shelves and other storage methods can be anchored as a way to free up space elsewhere.
A Little Goes A Long Way
Much has been made of minimalist living in recent years. In NYC, living a minimalist lifestyle is more of a necessity than an option. If you're living in a small studio apartment, the less you have, the easier it will be to stay organized and keep your place looking neat and tidy. Furthermore, ten big things in a studio look and feel less restrictive than 50 small things in the same amount of space. While you might not be able to declutter in time for moving day, take the next few weeks to reevaluate your possessions and decide which items can go to donation or the trash.
Most New Yorkers live in relatively small apartments. This means millions of people are making the most of limited living space. With a bit of creativity and ingenuity, as well as help and inspiration, getting the most out of a studio apartment in New York becomes a practical step towards living in the greatest city on the planet.
---