---
By Henry Kingston
Just as a marriage is about two people sharing the eternal bond of love and life, the wedding is all about the dress. Little girls start dreaming about their wedding dress long before they actually need one. Maybe it's the result of all those fairy tales that they read when they're young. To simply put it, every girl wants to look like a real princess on her wedding day.
It's all about the wedding dress. The wedding gown can be delicate, simple or ornate and detailed. It can also contain embellishments of ruching, ribbons, ruffles, bows, beads, sequins and clear crystals, which can easily set your wedding dress apart from the others and show your elegant style. Even small shiny embellishments can easily make a big impact on your onlookers.
Searching for the perfect wedding dress can be a problem; you may suddenly feel overwhelmed and confused with your choices and won't know exactly which dress to pick for your wedding day. You have been dressing yourself your entire life and now you won't be able to decide what to choose or what to wear just because there are so many beautiful choices. The things that you have to be particularly be selective about are: the shape, color and the fabric of your dress. This can be a daunting task. While being elegant and etiquette is important, your final decision should be based on your personal choice and preference style.
Keeping an Open Mind for Inspiration
You may begin your search by picking up a few copies of a bridal magazine to find out about the current wedding dress fashion trend, color, jewelry and matching style accessories, which can easily go with your wedding dress. Tear out the photos or snap them to keep it with you while you shop for your dress. Match out your choices with the ones you like best. Always remember to keep an open mind for inspiration as the magazine pictures are there to help and guide you with the choices you make according to your curvy body shape.
Certain wedding dress styles complement specific body shape types. Your dream wedding dress should be the one that flatters your body figure. However, it can be difficult to know and recognize your own true form, therefore it is necessary to rely on professionals for guidance. Ask around for bridal consultants or experts who can easily guide you to a wedding gown that will flatter your body. It is necessary to make sure that the bride is wearing the dress; not the dress wearing the bride. Some wedding dresses can be extremely expensive with all the extra embellishments added to make them look elegant and shiny. Make sure to check all the beads and other added embellishments on the dress make sure that they are secure on the dress and stable enough to not come off from the dress easily.
Here are some of the 'Wedding Dress' styles for you to adore:
The mermaid wedding dress style is the most fitted of all styles. Its close fit, from the neckline to the mid-thigh, really flares out to the hem. The glamorous look of this wedding style dress can be sexy as well as elegant to show off your curvy-looking body. However this dress isn't for large women as it's a dress that would emphasize on your curves. This style will flatter slimmer figures and will show off the waist training results that you've been working on for several months.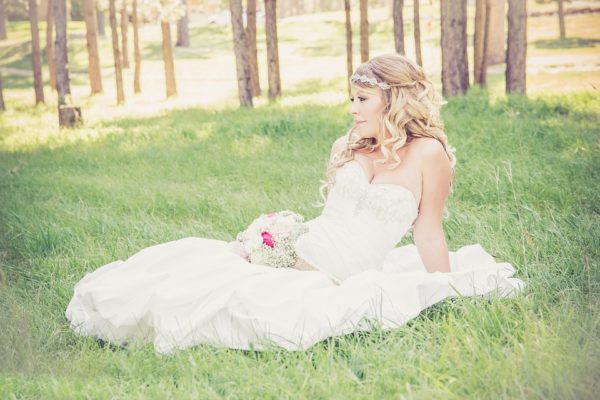 This surely is a classic Cinderella wedding dress style which will make you look like the fairy princess from your childhood memories. It has a close-fitting bodice and a full skirt that starts at the waist. The bodice is heavily decorated with a light airy skirt of chiffon. However this wedding dress isn't for the petites, as ball gowns can be overwhelming for them. This style looks best on busty brides to balance their proportions and define their waist-lines.
The waistline just adorns the skirt which flows from the bust line to the hem. This wedding dress style has a wide neckline with soft flowing fabrics. It can easily give the illusion of a fuller bust and the short waist can lengthen your torso pear shapes, thus disguising your hips to give it a sexy look.
This is the simplest of all wedding dress styles as the fitted sheath comes straight from the neckline to the hem. The dress can have a variety of necklines and sleeves or can even be sleeveless. This elegant style dress is perfect for casual or intimate weddings and can complement slim and petite figures as the sheath gives the illusion of height.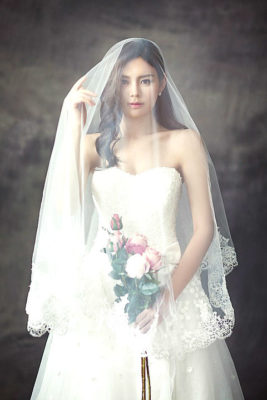 Now that you know all about your dream wedding dress, you can finally go in confidence to search for the right dress and marry and live happily ever after.
Check out more article on Harlem Weddings here.
No related posts found...
---