---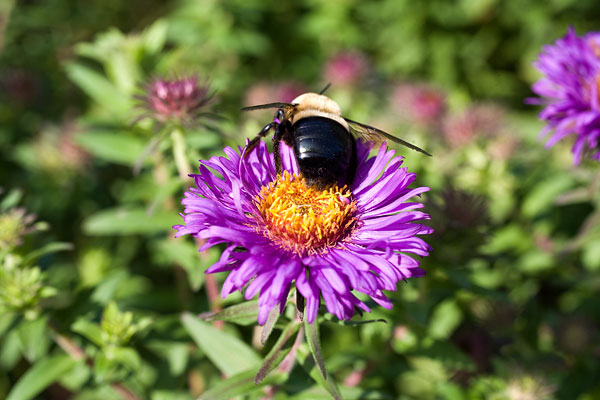 Harlem is only 30 minutes from Inwood Hills, when you visit the Heather Garden you will see not only the hundreds of species of flowering plants, you will see beautiful hummingbirds, butterflies, moths, bees, beetles, wasps, and flies that pollinate these flowers.Join naturalist and author Leslie Day, to learn about the relationship between pollinating animals and the flowers they depend upon for the nectar and pollen that is their food. Throughout evolution flowers and animals have relied upon one another for life itself. Through stories, photographs and videos, you'll learn about how we, too, are dependent upon these interesting and exquisite life forms.
Space is limited and RSVP is required. Register with Eventbrite!
Sunday, July 14th, 2019, 11:00 a.m. – 12:30 p.m.
Inwood Hill Park's Payson Center, Dyckman Street and Henshaw Street (directions). Photo by Gabe Kirchheimer
---