---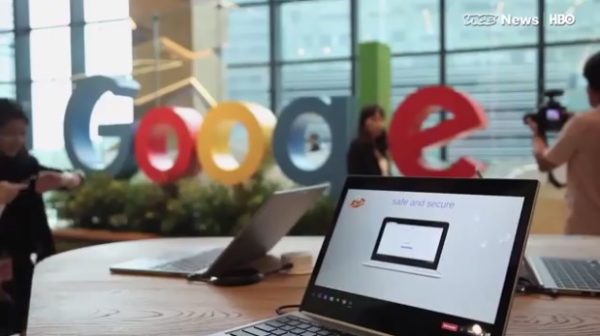 The attorneys general of three states and the District of Columbia have filed lawsuits against Google, charging the search giant deceives internet users about how it tracks their physical locations.
Washington, D.C. Attorney General Karl Racine charges that Google has "systematically deceived" consumers about how their locations are tracked and used since 2014. His suit charges that the company has also misled consumers to believe that they can control what information is collected.
In reality, Racine says there is effectively no way for consumers to prevent Google from collecting, storing, and profiting from their location data reports Consumer Affiars.
"Google falsely led consumers to believe that changing their account and device settings would allow customers to protect their privacy and control what personal data the company could access," Racine said. "The truth is that contrary to Google's representations it continues to systematically surveil customers and profit from customer data. Google's bold misrepresentations are a clear violation of consumers' privacy."
Google denies the charges
In a statement, a Google spokesperson denied the allegations, labeling them as inaccurate and outdated.
"We have always built privacy features into our products and provided robust controls for location data," the company said. "We will vigorously defend ourselves and set the record straight."
Racine and the three other attorneys general have filed individual lawsuits against Google in their respective state courts, meaning the company must contest four lawsuits instead of just one.
In his suit, Texas Attorney General Ken Paxton alleges that Google provides a setting called "Location History" and tells users that, if they turn it off, "the places you go are no longer stored." But Paxton says Google still tracks users' location through other settings and methods that it fails to adequately disclose.
"Google's founding motto is 'Don't Be Evil.' And yet it systematically lies to millions of consumers in order to stack billions of dollars into its coffers," said Paxton.
'Erode the American way of life'
Paxton charges that Google's actions are not just an invasion of privacy — they're against the law.
"Big Tech companies like Google continue to erode the American way of life and often break the law to maintain their overwhelming dominant market position. This lawsuit is just another part of my fight against Big Tech," he stated.
How does Google accomplish all of this? According to Racine, Paxton, and their colleagues from Indiana and Washington who also filed lawsuits, the main tool is the company's Android operating system.
They say consumers with an Android smartphone are tracked when they move from one cell tower to another. The location tracking is so precise that Google can even determine the businesses a consumer visited.
According to the lawsuits, Google uses the data to target advertisements and to compile extensive profiles on millions of internet users.
---