---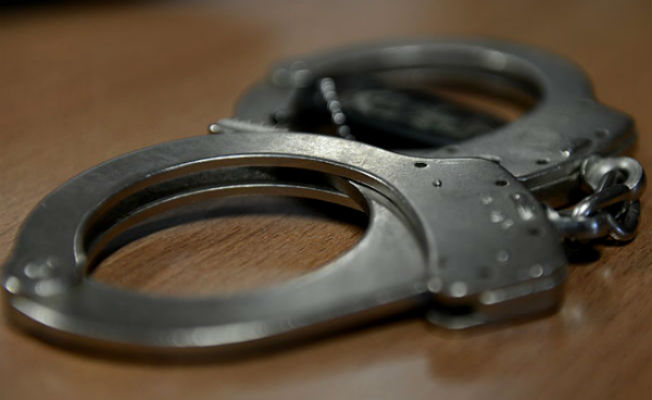 Four days following his arrest during a trip to his home state of Wisconsin, David Hay, the former deputy chief of staff to New York City's schools chancellor.
He was charged in federal court on Thursday for allegedly using a dating app to lure a minor into having sex, and possession of child pornography.
On Friday, U.S. Attorney Matthew Krueger, representing the Eastern District of Wisconsin, announced a lawsuit that outlined a set of disturbing allegations against a top education official who had worked alongside two New York City Schools chancellors.
The complaint, which was filed on Thursday, said that starting in July Hay began corresponding and having sexually explicit conversations on Grindr, a gay dating app, with an undercover police officer named "Colton," who was posing as a 14-year-old boy living in Neenah, Wisconsin, 100 miles outside of Milwaukee. The undercover officer was an investigator with the city of Neenah police, whose officers arrested and took Hay into custody on Sunday at a Milwaukee airport.
According to the undercover officer's affidavit, Hay's first message to him was, "Into daddies?" The affidavit also notes that Hay explained, "I live in New York but I'm here visiting this week," and gave "Colton" his phone number after the undercover officer restated his underage status and requested Hay's number for fear of getting blocked on the app.
The two allegedly exchanged messages throughout the summer, and sought to make plans to meet when Hay was in town. At one point, Hay offered to book a room with a whirlpool.
The complaint said that in the days leading to this arrest, Hay was scheduled to meet the undercover officer at a hotel on December 28, but backed out of the visit at the last minute, texting that his mom had fallen down the stairs.
In what was described as one of his last messages to the undercover officer, Hay wrote, "I won't be able to make it work tonight…we will have to try another time."
The undercover officer said he later confirmed that Hay had arranged for a whirlpool suite at a Neenah area hotel.
Following Hay's arrest, the undercover officer said that a search of his phone revealed that he had kept "sexually explicit images" of a former student at Tomah High School in Wisconsin. Hay had served as the principal of the school from 2011-2014. The officer later tracked down the student who he said told him that he did not recall sending those images to Hay when he was a juvenile but may have sent them to him when he was an adult.
The former student said he and Hay did not have any inappropriate contact, according to the complaint.
Hay, who is being held in the Winnebago County Jail, was arraigned this afternoon. Afterwards, his attorney, Jonathan Smith, defended his client against the charges, telling Gothamist/WNYC, "Ultimately I think there are a number of facts that need to come out."
Hays was released on home detention.
Hay, 39, began working for New York City's Department of Education in May 2016, while he was a doctoral candidate at Harvard University's Graduate School of Education, according to his LinkedIn profile.
The DOE has said Hay did not regularly interact with students in his role.
At an unrelated press conference, Richard Carranza, the New York City Schools Chancellor, was asked about the decision to fire Hay immediately upon learning news of his arrest and the charges.
"These are very serious charges, and as a parent I would expect that my chancellor would fire somebody that's charged with that kind of a crime," he said.
He added: "There is due process, there's the assumption of innocence until being proven guilty, however there is no room in my office or in this school system for anyone that is accused of that kind of a crime."
In the wake of Hay's arrest, questions have arisen about the city's employment vetting process. The city's Department of Investigation said earlier this week that it never completed a full background check on Hay, due in part to a huge backlog of "unchecked" city employees. The New York Times reported a DOE spokesperson as saying that Hay had two background checks — in 2016 and 2018 — through a separate process within the department. Those DOE checks included "running fingerprints through national criminal records and conducting a background questionnaire," according to the Daily News.
Read the entire article here.
---