---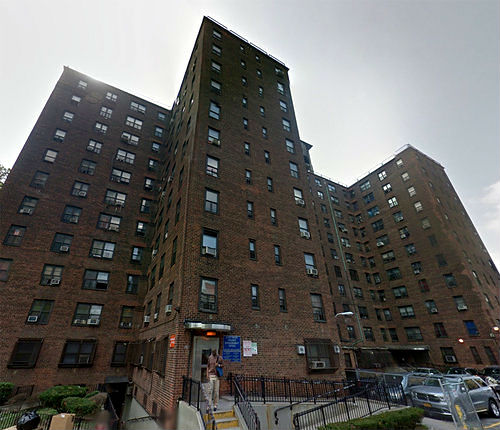 NYDaily News reports that federal and city investigators seized records and computer hard drives from the city Housing Authority Wednesday — days after prosecutors released a damning report on the troubled agency.
Agents with the U.S. Department of Housing and Urban Development Inspector General, the Environmental Protection Agency and the city Department of Investigation raided the authority's giant warehouse on 49th Ave. in Long Island City, Queens, according to a source familiar with the matter.
The agents targeted the fifth-floor offices of the NYCHA unit that supervises lead paint and asbestos abatement and carted out boxes of files and hard drives, according to two other sources. They also questioned some of the staff on duty.
The raid came on the heels of Manhattan U.S. Attorney Geoffrey Berman filing an 80-page complaint detailing NYCHA's long history of lying and covering up its failures to keep its 178,000 apartments habitable.
The feds, the city and NYCHA on Monday signed a consent decree agreeing to the appointment of a federal monitor to oversee the authority. In that decree, the feds agreed not to hit NYCHA with criminal charges but left open the possibility of pursuing criminal charges against individuals.
The report found that top NYCHA managers deliberately lied to HUD, the EPA, tenants and the public about its failures to address dangerous and unhealthy conditions of its apartments.
A key area of concern is NYCHA's false claims that it has performed all required lead paint inspections and clean-ups.
Last fall, Department of Investigation Commissioner Mark Peters revealed that several former top NYCHA managers – including now ex-Chairwoman Shola Olatoye – made the false claims to HUD about the lead paint failures. On Thursday, spokespersons for the federal and city agencies declined comment.
A spokesman for Berman did not immediately return a call seeking comment.
---