---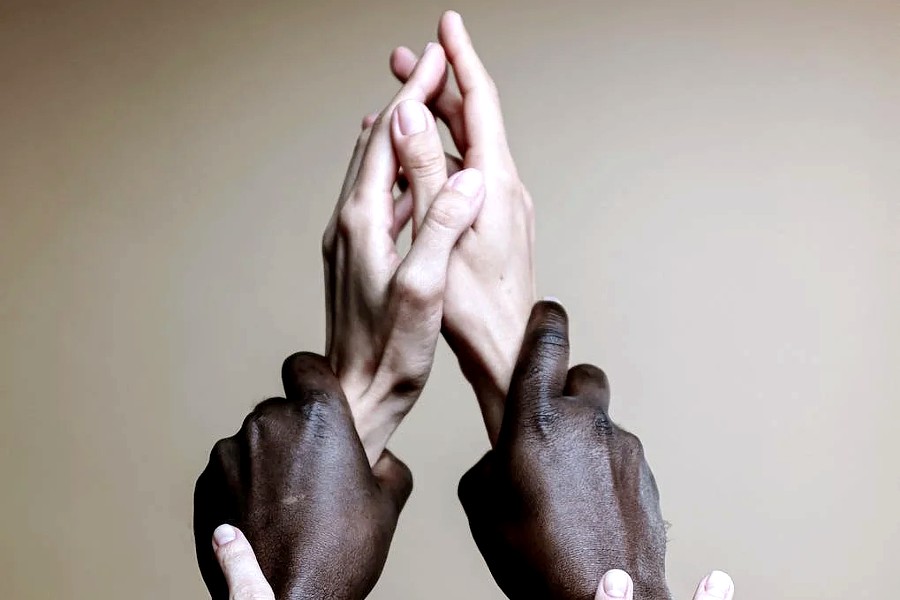 Looking after your skin means a lot of things, and finding the best skin regimen that works for your skin type is most definitely the most important.
It is inevitable for your skin to age as it is a natural process; however, supporting it with a couple of useful ingredients and with external care is the thing you should start worrying about in your early youth. Things are easier when you know what your actual skin type is, as you can focus on finding the right routine based on the features. However, what happens when you find out that your skin is a combination of the various types? In other words, your skin type puts the sign in both oily and dry boxes. Worry not; this is a common condition. Although taking care of combination skin is not always the easiest way to do it, it is still possible for you to find a routine that will simultaneously target dry patches and shininess. If you want to improve your skin quality and get rid of visible cellulite, then subcision treatment for cellulite can be one of the helpful options. Finding the routine that will help you with this problem is quite a challenge, but it is not impossible. So, we have prepared a couple of benefits for choosing the best skincare combinations for your skin. 
Why Combinations?
When you are giving your skin a closer look, you might notice that your skin is facing a couple of different problems that cannot be addressed by a single product or treatment, and this is the main reason why most people are suitable for the treatments. Skin concerns, from sagging skin to deep lines, discoloration, or scarring, are usually not treated with a single, most effective treatment. Instead, dermatologists and cosmetic surgeons are finding the best treatments that will target all of the problems in combination. To that end, many body clinics offer various treatments that will help your skin be contoured and your self-care peak. Perhaps the laser will work on the skin tone, but Botox, as the injectable filler, will give the best results when it comes to deep wrinkles. On the other hand, a chemical peel would be a perfect choice for sun damage and age spots, while the loss of facial volume would be best addressed by the filler. To put it simply, combination treatment refers to looking at the big picture and determining which therapies will produce the best results.
Couples Made in Heaven
Instead of going with the therapeutic overload, combination treatments can help you treat your skin in an exact way so you do not apply too many products and all of them purposelessly. For example, devices such as pulsed-light devices and lasers can be effective for conditions such as rosacea and acne when they are combined with chemical peels in accordance with your current condition and when they are performed by the dermatologist. On the other hand, the holistic approach can also treat the inflammation caused by the breakouts as well as improve the overall appearance of the skin. Combining the therapies can also address the flare-ups while maintaining the positive results of the treatment for much clearer skin.
It Is All About Timing
Hand in hand with the positive effects of the combined treatments, some practitioners are also down to finding the procedures that will give better results when they are combined and when they are performed at different periods of time. For instance, when you are applying treatments that are meant to tighten the skin, it is good for them to be combined with the ones that remove wrinkles. However, other combinations may also demand a little break in between the treatments. One of them is Botox. This material is injected into your skin to reduce the lines, which is then followed by the laser treatment before all of the beneficial effects of the fillers wear out. Yet, your doctor would most probably recommend that you separate the treatments, such as Botox and injectable fillers.
Shorter Periods of Recovery
In contrast to some more invasive treatments, the new cosmetic treatments, when combined, will demand shorter recovery times. Combination therapies are known to ease the recovery processes, and it is not just because the technology used for the current treatments has improved; it is because the results of the combination treatments have the leverage to enhance your skin so that your practitioner will not have to do so much upkeep.
The Importance of the Good Skin Care
Good skin care is an essential part of having clear skin. What you do not know is that it is the basis for all skin treatments. Specifically, skin care is important not only for the care of your skin but also for the maintenance of the results of the therapies. First things first, these treatments will help you keep your skin in good condition. What might be your ultimate goal is that your skin will indeed look more youthful. Since skin combination treatments are used for deeper corrections, it is very important to prevent the consequences before they even happen.
Increased Effectiveness
Ingredients that are contained in some treatments combined with the effectiveness of some procedures, such as laser surgery, will help you get the most out of every treatment and will make them much more effective. For example, if you use ceramides as part of your skincare routine, the lipids that are naturally found in your skin will help you keep moisture in your skin when you apply them topically. Besides, these may help you out with retaining moisture and will at the same time protect the skin barrier and help your skin regenerate as they are responsible for maintaining the elasticity of the skin. Paired with Botox for filling in the deep lines or with laser treatments, you will make sure your skin gets the nutrients it needs, which can result in much smoother and more luminous skin.
Combined treatments are one of the best combinations ever made for your skin. Rarely, one treatment can target all of the skin problems and areas the same way the combined treatments do. However, when you find the combination that suits your skin type the best, you will be awarded amazing benefits.
---