---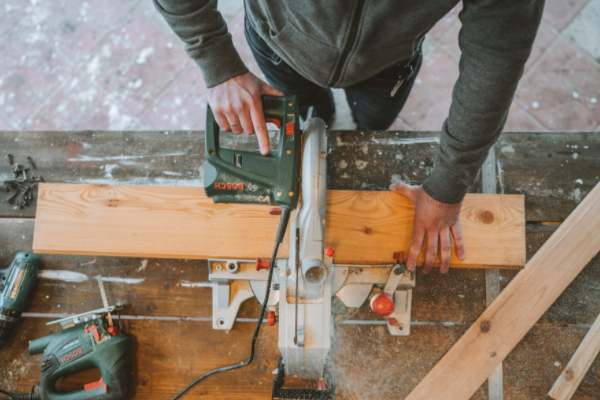 Workshops can be a great hobby for anyone looking to expand their horizons.
They are an invaluable tool for helping people learn new skills, make connections with professionals in the field, and achieve breakthroughs in their work. No matter what kind of workshop you're running, it can be a good activity to spend your free time and to master your skills. While there is no "right" or "wrong" way to run a workshop, we asked experts what tips they use when running workshops and how you can apply them in your own scenarios! With this article, you will be equipped with expert tips that will help you run your workshop more efficiently!
1) Build A Team
Chances are, if you're looking to launch a workshop, you aren't doing it alone! Get other people involved- they'll help you run all the logistics and make your workshop even better. Even if you only have a few contacts to help you in the beginning, this will make a big difference in your workshop's success. If you have a large project in your mind, you won't be able to do everything by yourself. Everything is much easier when you have people around you that are willing to help. Don't be afraid to reach out to your contacts, friends, and family for help! They'll definitely appreciate the opportunity.
2) Invest In Better And More Quality Tools
A great way to improve the quality of your workshops is to invest in better and more quality tools. If you want yourself or your workshop participants to grow, it's important that you provide materials that are high-quality and up-to-date. You can invest in professional chainsaws, pruning saws, hatchets, and other tools that will help in achieving goals. Even if these tools cost a bit more money, they are definitely going to be worth it because your workshop participants will love you for providing them with the best resources. This will also help create a learning environment that promotes growth rather than frustration for those who attend your workshops.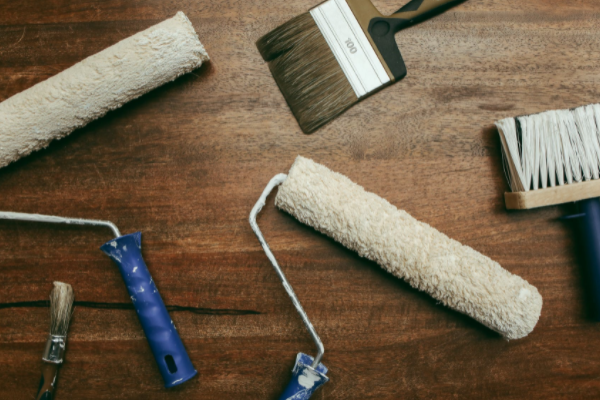 3) Get Your Licences And Permits
Getting your licenses and permits is a great way to improve the credibility of your workshop. Having official papers that prove you're allowed to do what you're doing will show people that it's completely safe for them to participate in all of the activities. This could be anything from safety gear for certain activities, proper training on how to use particular tools, or even licenses to conduct workshops. Licenses are a great way to ensure that you're doing what you say you are and that it's safe for everyone that participates in your workshops. Also, licenses are the thing that separates professionals from amateurs. 
4) Thoroughly Plan It Out
No matter what kind of workshop you're running, it can be a good activity to spend your free time and to master your skills. Before you begin hosting workshops, think about the costs that go into everything from providing safety gear to renting a place where you'll be hosting it. Having a designated workshop space is extremely important because people will need somewhere to store tools, buy safety gear, and take breaks from the activity. Also, make sure to know what insurance you have before your workshops begin – this way, if there are any damages or injuries that occur during your activities, you'll be covered.
5) Make Sure You Are Prepared For Any Issue That May Occur
Although it's very rare that anything goes wrong at workshops, you still need to make sure you are fully prepared if something were to happen. If for some reason your workshop participants or people who want to watch the activity get injured, do not panic. Make sure to keep your safety gear at hand and make yourself available for any questions that may arise. If someone is injured, it's important to take them to the nearest hospital or medical center right away and notify their family members of what happened. It can be extremely scary when something like this happens, but if you're well-prepared, the results will be much more positive. 
6) Make Enough Brakes For Everyone
Making enough brakes for everyone is a great way to improve the productivity of your workshops. If you want people to enjoy your workshop, it's important that they take breaks every now and again to rejuvenate. This will not only make them more productive but also more eager to participate in whatever activity you're hosting. Break time can be anywhere from 10 minutes to maybe an hour, depending on how long your workshop is. This will give people time to feel refreshed and full of energy for when they get back into the activity.
7) Make Sure You Have The Proper Mentality And Attitude
If you plan on having a workshop, then it's mandatory to have a proper mentality and attitude. You have to be a leader, not a follower. If you are constantly being bossed around by your workshop participants, it will ruin the entire experience for everyone involved. You must have a firm hand to show people what they should be doing and how they should do their job. Remember that it's also important not to be too bossy. This will only push people away from your workshops. You have to find a balance between being a leader and being too bossy.
8) Clean Up After Yourself
Cleaning up after yourself is a great way to keep your workshop going smoothly. Although it may sound like a daunting task, you should definitely take this step. Having a clean area is vital when it comes to workshops. If you leave tools, equipment, or materials in a messy area, then nobody will feel motivated or inspired to do their job. 
We hope you found this article helpful when it comes to upgrading your workshop to be more efficient. There are a lot of things that you can do to ensure that your workshop runs smoothly (invest in better tools, plan ahead and be organized, etc.), and we hope that we've given you some ideas on how to achieve this!
---