---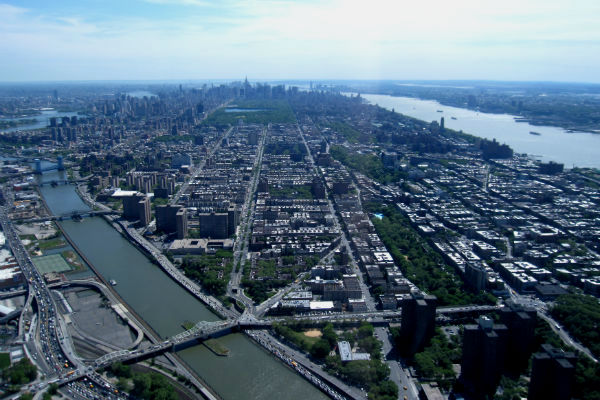 The Flexible Work for New York (FWNY) coalition announced a dozen more clergy members and faith leaders joined the fight to protect flexible work. In a letter to state legislative leaders, the pastors write how thousands of their fellow parishioners and congregation members across New York State depend on flexible jobs to supplement their incomes and work when, where, and for however long they want. Rev. Dr. Johnnie Green, Dr. Carl L. Washington, Jr., Rev. Lawrence Aker, III, and 10 others urged legislators in Albany to listen to their constituents and understand how flexible work opportunities support hundreds of thousands of New Yorkers who work around their kids' schedules, work part-time to supplement their full-time jobs, or work to pursue an education and fulfill their dreams. They join the 20 clergy and faith leaders who joined the coalition in February.
"As leaders in the church and our communities, it's our mission to look out for the wellbeing of our congregations and protect them against harm. The extra money our communities earn through these flexible work opportunities allow families to keep the lights on, put food on the table and spend greater quality time together. It's important that we stand up together to speak out against any action that could take that ability away from them."
In California, a new law is causing uncertainty across the state's economy, already affecting thousands of local businesses and families of flexible workers. As Albany lawmakers attempt to pass legislation mirroring the California law this legislative session, they must consider the unintended consequences. Such a law would threaten the freedom of hundreds of thousands of New Yorkers who work on the schedule that they choose, and could lead to set shifts and flat wages. Workers would have to operate on employer demands, eliminating the flexibility critical to workers' lives, and would need to get permission to take time off, risking negative consequences if they take too much time off. New York has the opportunity to consider worker protections without jeopardizing worker's flexibility.
2017 Census data shows that more than 2.7 million independent contractors work in transportation and warehousing; 2.8 million contractors are in personal services (barbers, beauticians, nail technicians, and hairdressers); 2.1 in administrative and support services (includes call centers, hiring agencies and debt collection agencies); 1.7 million specialty trade contractors; and 1.3 million athletes and performing artists.
Other members of the Flexible Work for New York Coalition include The Business Council of New York State, Tech: NYC, The Buffalo Niagara Partnership, The Capital Region Chamber, Unshackle Upstate, Lyft, Uber, Postmates, the Internet Association, and more.
The full letter to lawmakers can be found below:
To Governor Andrew Cuomo and members of the New York State Legislature:
Since last fall, leadership in New York State has been debating the issue of independent contractors who find work opportunities in the gig economy. There have been hearings, articles, and speeches that all raise the question of classification for workers who earn money by finding work through apps and in more traditional flexible industries.
We are writing as representatives and leaders of faith-based communities, and on behalf of our parishioners all across the State, many of whom earn income on the side through the "gig economy" in addition to our traditional duties at church services throughout the week.
There are many reasons why we decided to lead lives of spirituality and dedicate ourselves in service of our community but becoming wealthy was not one of them. As leaders in the church and our communities, we lead lives with non-traditional schedules, and often have unpredictable situations arise that need our attention. We earn a nice living, but also appreciate the opportunity to earn additional money on the side.
In particular, we find the opportunity to find work through apps like Uber and Lyft to be incredibly valuable. People in New York need rides at all hours of the day in every corner of the state, and we are able to work around our often erratic schedules to earn extra money. We can decide when, where, and for how long we want to work without having to worry about if we have to stop suddenly, cancel at the last minute, or decide to drive for a few hours in the afternoon when we suddenly have a clear schedule.
This extra money we earn on the side is incredibly important not only for us, but also for our parishioners as well. It allows us to support plans like sending our kids to college, or taking trips with our families, but it also helps with the unplanned expenses like doctors visits, home repairs and more.
As you consider changes to workers who find opportunities through the gig economy, we urge you to consider adding protections but not to do anything that could take away our option for flexible work. We, along with hundreds of our parishioners, depend on it week to week and month to month, and if that were no longer an option we would lose out on earnings that we need to make ends meet.
Thank you,
Rev. Dr. Johnnie Green, Senior Pastor, Mt. Neboh Baptist Church
Dr. Carl L. Washington, Jr., Senior Pastor, New Mount Zion Baptist Church
Reverend Lawrence Aker, III, Senior Pastor, Cornerstone Baptist Church
Reverend Patrick H. Young, Senior Pastor, First Baptist Church
Rev. Shon T. Adkins, Senior Pastor, Antioch Baptist Church
Rev. Edward Oliver, Jr, Senior Pastor, Blessed Trinity Baptist Church
Greg Merriweather, Pastor, Calvary Baptist Church
Dr. Sean P. Gardner, Sr., Senior Pastor, East Ward Missionary Baptist Church
Rev. Dr. Renee F. Washington-Gardner, Senior Pastor Memorial Baptist Church
Pastor John C. Davis Sr., Senior Pastor, First Baptist Harlem
Rev. Fred Crawford, Senior Pastor, Union Grove Baptist Church
Rev. Torrence Robinson, Senior Pastor, Gethsemane Baptist Church
Bishop Calvin Rice, Senior Pastor, New Jerusalem Worship Center
The full list of clergy and faith leaders who have joined the coalition:
Pastor Elsie Fisher
Pastor Frank Bostic
Pastor Bryan Smith
Pastor Marquita Whitehead
Reverend Murray Hollman
Overseer Dr. James A. Lewis
Pastor Duane Thomas
Evangelist Regina McCurry-Hunt
Minister Patricia Malcolm
Bishop Orlando Findlayter
Minister John Williams
Chaplain Nicole Langlaise
Reverend Faithlyn Morrison
Reverend Terry Lee
Reverend Verold Matthew
Bishop Lorenzo Williamson
Pastor James Osa-Kofi
Dr. Allen Martin
Bishop Calvin Spencer
Pastor Carlos Hayne
Rev. Dr. Johnnie Green
Dr. Carl L. Washington, Jr.
Reverend Lawrence Aker, III
Reverend Patrick H. Young
Rev. Shon T. Adkins
Rev. Edward Oliver, Jr.
Greg Merriweather
Dr. Sean P. Gardner, Sr.
Rev. Dr. Renee F. Washington-Gardner
Pastor John C. Davis Sr.
Rev. Fred Crawford
Rev. Torrence Robinson
Bishop Calvin Rice
Flexible Work for New York is a diverse coalition of app-based technology companies, business groups, and civic organizations from across New York State, which is leading the charge to protect workers' rights to work when, where, and for however long they want. A full list of coalition members can be found at flexwork4ny.com.
---